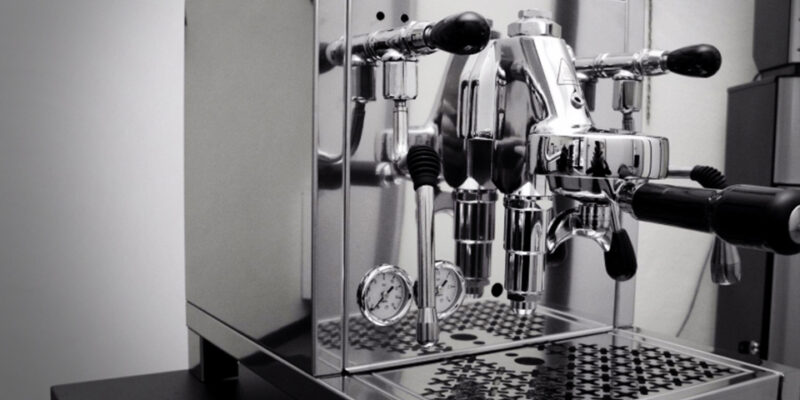 Innovation and exacting standards are the heart of Mecal Srl. As a high-end subcontractor for manufacturers in the Piacenza area of Italy, Mecal Srl maintains its competitive edge by staying true to its core principles: Continuous research for better methods, focus on excellence, and a total respect for the goals of the customer. Their pursuit of excellence recently revolutionized their CAD/CAM operations with the implementation of SigmaTUBE and SigmaNEST, which resulted in a programming time reduction of 300%, and the full integration of production data with the new MRP system.
Mecal Srl serves leading brands across a wide range of industries including packaging, machinery, wind turbines, construction and agricultural equipment, vehicle manufacturing and automotive aftermarkets, and machine tool makers. Its 30 years of manufacturing experience combined with pursuit of high innovation upholds the high quality and efficiency for each project, as evidenced by ISO EN 1090:1 and 1090:2 certifications, and a RINA guarantee for quality, safety and reliability.
A Full Complement of Manufacturing
With 40 skilled team members in its 10,000 square foot facility, Mecal Srl has the bandwidth and expertise to handle 360 degrees of each project, from beginning to end. Mecal's first step is to fully understand the project needs from the client's perspective so there are no surprises and no missed requirements. With this knowledge in hand, the team plans the entire metalworking process — drawing, cutting, bending, finishing, painting, and assembly — with the assurance that they will exceed project expectations.
Mecal Srl is organized into six production departments. These processes are laser cutting (divided between flat and tube cutting), metal bending, welding, milling and turning, product assembly, and a service department. While 50% of their business is small batch production of one-off parts, the remaining balance of parts are repeat inventory items.
Mecal Srl prides itself on tight-tolerance laser cutting and premium quality burr-free parts. The metal cutting department uses Bystronic ByStar lasers and LVD Phoenix FL lasers for flat metal sheets. For beams, channel bar, and tubes up to 9-1/2 inches in diameter, a BLM Adige LT8.10 fiber laser guarantees maximum precision and excellent performance.
3-4 Days of Programming Down to One
A large part of Mecal's customer demands involve producing complex frames for industrial, agricultural, and construction machinery such as cranes, rigs, turbines and more. While Mecal Srl is pleased with the cutting quality of their tube fiber laser, their original software solution was unsatisfactory and required manual editing of countless joints and couplings. Any modification of a customer's design brought on a waterfall of other changes required to create the perfect geometry for the cutting process. Each frame required a 3-day phase for drawing and editing. With an average demand for 45 frames each year, the burden on the tube area grew to over 130 days each year.
After searching for the best CAD/CAM software, and identifying several benchmarks, Mecal Srl selected SigmaTUBE due to its automated geometry creation and editing for frame drawings. Regardless of the number of files to be edited, SigmaTUBE quickly processed the drawings and any modifications. What used to take three to four days for the drawing phase of each frame reduced to one with SigmaTUBE. This time saving alone has more than paid for the investment according to Marco Sartori, Technical Office Manager at Mecal Srl.
Now, the use of SigmaTUBE has extended to the drawing phase for the design of frames, joints, couplings, or for any modifications to customer designs. The watchword is simplicity and efficiency; particularly for handling files containing large numbers of parts (complex frames consisting of hundreds of tubular parts). Thanks to its integration with SolidWorks, SigmaTUBE allows programmers to arrive at the desired result in a single day, maximizing the potential of a complete 3D CAD environment.
Seamless Integration with MRP
Later in the year, when Mecal Srl was looking to change their MRP management system, they decided to look first for a new cutting program that would integrate perfectly with the MRP solutions offered by the market. Already confident with the quality of the SigmaTEK product portfolio, Mecal Srl decided to implement SigmaNEST for flat cutting.
Simultaneous with the replacement of the company's management system, SigmaNEST was introduced for 2D laser programming to offer an unmatched level of integration with the new ERP system. All cutting steps are managed entirely within the program: all information (icon code, production order, material, etc.) is exchanged with the management system and the parts are processed in the nesting software, thus automating processes with the consequent saving of time.
Thanks to the newly introduced solutions, it is now the nesting program that commands the ERP software; flexibility and process automation have facilitated the processing of urgent matters and diverse orders. SigmaNEST was also a vast improvement in CAD capabilities when compared to the previous software tool. Editing CAD drawings that was previously performed outside of the old cutting program is now performed directly within SigmaNEST, resulting in time savings and reducing the risk of errors.
Reaping Multiple Benefits
The transition to the new cutting programs was simple and straightforward. The automated processes and intuitive interface of the SigmaNEST and SigmaTUBE solutions made it possible to reduce multiple manual processes required by the previous tools in use. Also, by installing in conjunction with the new management system, all departments in the company immediately felt the benefits of process optimization.
Marco Sartori, talking about the technical service offered by SigmaTEK, goes out of his way to say that they are fully satisfied with the support they receive; issues and questions are resolved quickly thanks to a support team that is always available and provide competent and accurate answers. It is important to remember that it is not only the program that makes the company, but also the team behind it that makes the difference.
Plans for the Future
In a market where the cost of raw material is experiencing significant increases, Mecal Srl plans to experiment with the advanced HD SuperNEST nesting engine to improve material optimization and scrap reduction. This module, in addition to the continuous nesting capability, would not only yield more parts in the same material, but also speed up nesting, scheduling, and sorting parts once they are cut.
About Mecal Srl
Mecal Srl, a fabrication subcontractor in the Piacenza area with 40 employees provides the full scope of the fabrication services from project realization, metal processing, 3D CAD, bending, and final assembly. Many years of experience and a strong focus on innovation support the company's ideal to achieve the highest quality and efficiency for each project. The company's core principles are constant research and focus on excellence, all while fully respecting the customer's needs and characteristics. As a confirmation of its continuous commitment, Mecal Srl has succeeded in obtaining both UNI EN ISO 1090:1 and 1090:2 certifications.