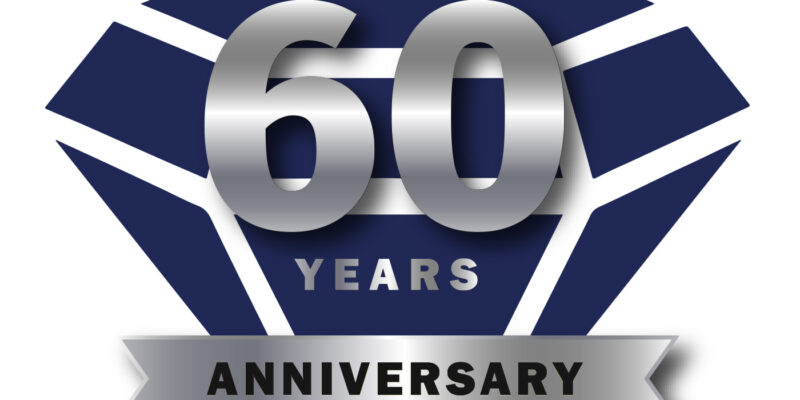 To celebrate this momentous milestone, Prosaw are holding a 3-day Open House from 17th-19th October at their UK office in Kettering. The event will give visitors the opportunity to discover not only the people that make up Prosaw and its long history, but to look at the UK debut of several NEW sawing machines and other equipment from their wide range of suppliers. Key product ranges include global machine manufacturers such as MEGA, BOMAR, HYDMECH, WAYTRAIN, GEKA, KARMETAL, LLERI TEKNIK, YILMAZ and FUHO
As well as being a leading supplier of metal sawing machinery and metal forming equipment, Prosaw have established a reputation for providing material handling solutions, engineered, and built in their Kettering workshop.
On display during the event will be a fully automatic twin column bandsaw complete with Prosaw built material handling system. Giving visitors the chance to see how the addition of simple conveyors, powered conveyors and other automated handling, can both reduce overheads and increase production. Prosaw's design team will be looking forward to discussing and showing off their abilities to make bespoke systems to suit each individual customer's requirements.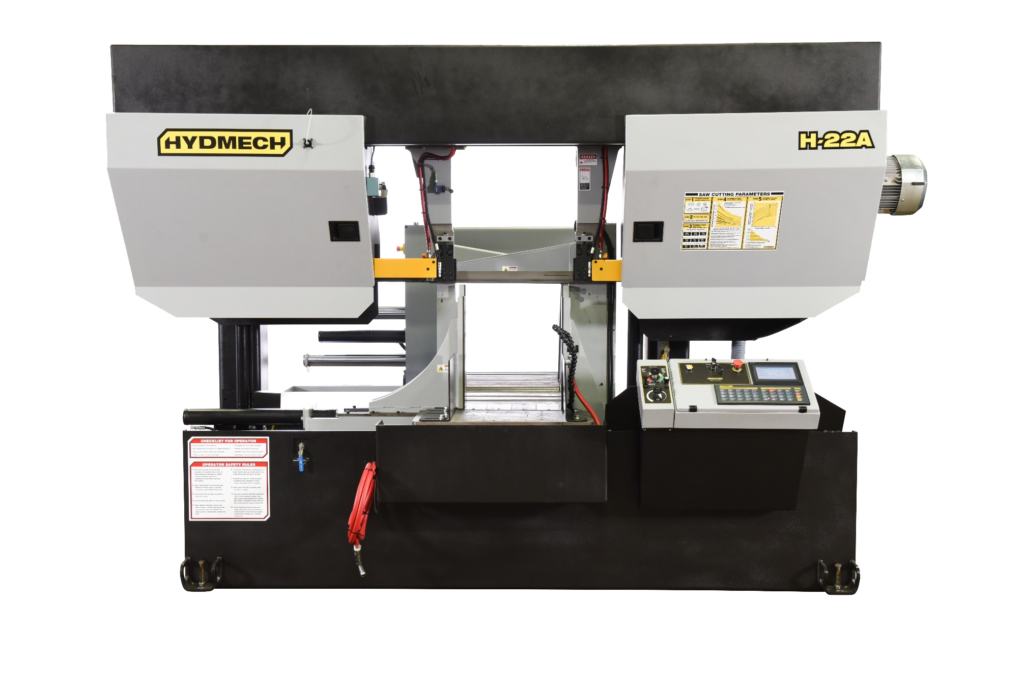 First established in a Northamptonshire boot and shoe town, the German manufacturer Trennjaeger decided to set up a UK office and chose Kettering because of its central location.
Initially just employing a handful of staff, they gradually became known as a supplier of high-quality sawing machines. At first their range consisted of friction saws and then came along the LKH and PMC large circular saws designed for the construction industry.
By the late 60's Trennjaeger handed over operations, and ultimately the business to its then management, who in due course changed the trading name to Prosaw Limited, with a strap line known throughout the industry to this day and still emblazoned across the front of their building – The People to See for Saws!
As the business grew, so did the need for new premises and in the early 70's the company moved from its original works in the town, to a new purpose-built factory on the new Industrial Estate of Telford Way just on the outskirts of town, where the company has continued to operate from up to this day.
During the 70's and 80's new technology began to emerge, and the horizontal bandsaw was born. Along with their circular sawing machines, Prosaw began to offer machines from Italy, Germany, Japan and the growing manufacturing country of Taiwan.
Newer and larger premises would give the company additional space for more staff and a growing range of machines. By the mid 80's Prosaw was once again growing with the addition of further manufacturing space and a dedicated 5,000 sq./ft showroom.
The increased area allowed for the manufacture of bespoke handling systems to be designed and built and operate alongside the growing number of construction machines being sold. To this day, one of the companies' strengths is their ability to design and build conveyors, cross transfer lines and completely special equipment for customers' requirements.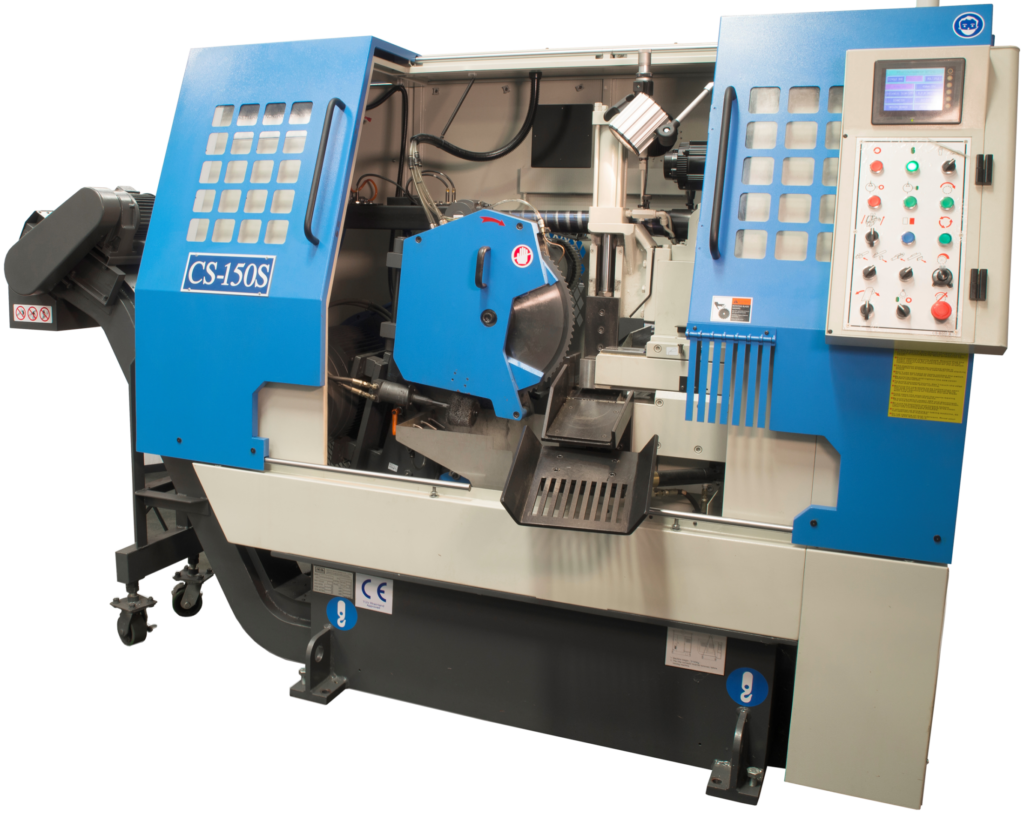 In the showroom, demonstrations could take place on a range of horizontal and vertical bandsaws along with the Trennjaeger saws that had started the business off.
Over time, the increased number of machines being supplied meant the number of engineers to install and carry out servicing also needed to increase from just a couple to a team of more than 10 highly skilled engineers, based across the UK, today.
During the late 90's and early 00's the ownership changed for the fourth time, with further management buy outs. With this new management, the range of equipment continued to expand. Along with steel-working machines, also came the addition of aluminium equipment. Both additions opened further opportunities to increase sales to new markets including fabricators of steel and aluminium.
Many of the machines supplied by Prosaw today are from long established relationships with both manufacturers and customers, in the UK and around the world. Today's range includes manufacturers in more than 10 countries, from Europe, Asia, and the Americas.
Over the companies 60 years of business, the Prosaw ethos has remained one of supplying the world's finest sawing machine along with associated material handling solutions and equipment.
Who knows where sawing will be in another 60 years, but one thing is for sure that Prosawwill always be… "The people to see for SAWS!"
To reserve your space and register for the event visit www.prosaw.co.uk/openhouse