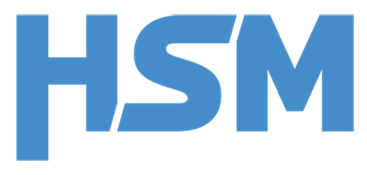 Sheet metal fabrication and coating specialists– Havant Sheet Metal near Portsmouth – have just installed a brand new MSS Nitroskid Nitrogen Generation system for their laser cutting operations supplied by MSS Group.
Experts in fine sheet metal cutting and fabrication work, HSM need to ensure their laser cutting work is of the highest quality to meet the exacting needs of their customers.
Tony Molloy, Operations Manager at HSM comments 'we have been using MSS nitrogen systems products for over 11 years and we've found their equipment to be very reliable and much more cost-effective compared to buying liquid nitrogen in bulk. The decision to replace the old system was taken as we recognised that current technology available from MSS would offer use the best and consistent quality nitrogen cutting gas and save us even more money on our running costs than its predecessor.
The new Nitroskid 1 system is now used to supply high purity nitrogen for HSMs high performance 4kW Trumpf Fiber Laser cutting system.
MSS Sales Director, Chris Smith commented 'this was a challenging installation in a very confined space. It's pleasing to see how well the new equipment installation work went – the system was up and running in just one day, allowing HSM to continue with their cutting work with minimal disruption. MSS is privileged to retain the custom of a valued client like HSM and we're both looking forward to at least another 11 years of reliable equipment service and cutting gas supply'.
Tony comments further 'the MSS nitrogen solution is ideal for us, we never run out of gas, we don't have to worry about any regular ordering or deliveries of cylinder packs, the quality of cut is great and it works so well we never even realise we have it sometimes'.
The Nitroskid system provides high pressure nitrogen up to 300 bar at 99.9975% purity which comfortably meets the application requirements of the fiber laser. The bespoke system design fits the available space very well with plenty of access for service and maintenance work. The systems 288m3 high pressure storage tanks ensure plentiful supply of consistent high purity nitrogen to the laser system even when cutting thicker gauge materials.
Chris comments further 'this latest generation Nitroskid is significantly more efficient than the older system installation. We estimate that HSM will save around 30% on their nitrogen costs with this new PSA equipment. The latest generation MSS Nitrocube is the most compact and most flexible system available anywhere in the world, MSS now has over 1200 lasers operating with their high pressure nitrogen generation technology worldwide and the popularity of this product is growing very quickly, this latest product incorporates all we have learnt from high pressure nitrogen systems for laser cutting applications over the past 20 years.