Prosaw Open House 2023 – Celebrating 60 years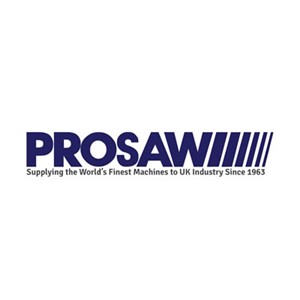 Event Description
2023 see's Prosaw celebrate 60 years of business.
To celebrate this momentous milestone, Prosaw are holding a 3-day Open House from 17th-19th October at their UK office in Kettering. The event will give visitors the opportunity to discover not only the people that make up Prosaw and its long history, but to look at the UK debut of several NEW sawing machines and other equipment from their wide range of suppliers.
As well as being a leading supplier of metal sawing machinery and metal forming equipment, Prosaw have established a reputation for providing material handling solutions, engineered, and built in their Kettering workshop.
On display during the event will be a fully automatic twin column bandsaw complete with Prosaw built material handling system. Giving visitors the chance to see how the addition of simple conveyors, powered conveyors and other automated handling, can both reduce overheads and increase production. Prosaw's design team will be looking forward to discussing and showing off their abilities to make bespoke systems to suit each individual customer's requirements.