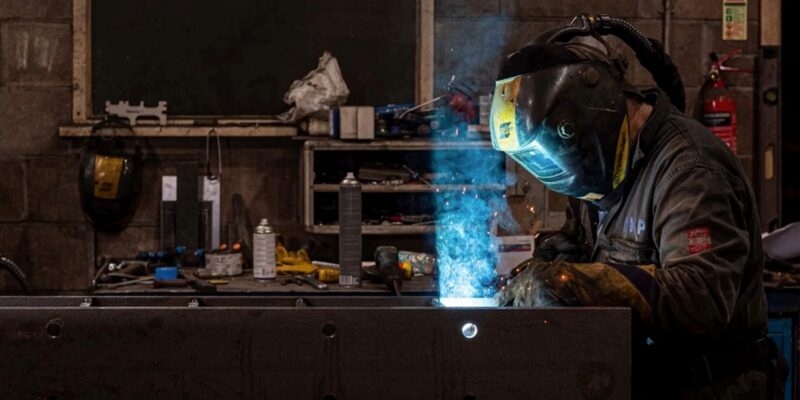 Monmouthshire-based metal fabrication experts DKP Engineering has acquired a new press brake thanks to asset financing from Paragon Bank.
Based in Pontypool, DKP Engineering specialises in bespoke pre-designed and on-site engineering solutions and secured five-figure funding to add the press brake to their existing operations.
The Morgan Rushworth PBXS press brake was supplied by Selmach Machinery and comes with a 3100mm bending length and a 200-tonne capacity, enabling DKP Engineering to increase the size and complexity of the projects it can undertake. 
Founded in 2001 by Jonathan Kendall, DKP Engineering can also provide clients with mechanical maintenance, pipework installation, and machine moving services.
Commenting on Paragon's funding support for DKP Engineering, Jonathan Kendall, said: "We are committed to delivering exactly what our customers require and, thanks to the financing we have secured from Paragon, we can now undertake larger, more complex projects.
"Working with Wayne Hall and Paragon has been a fantastic experience. They took the time to understand our business and delivered a financing solution that was ideal for our requirements."
Commenting on the funding arranged for DKP Engineering Wayne Hall, Paragon's Business Development Manager for Manufacturing, said: "Manufacturing SMEs are at the heart of UK economy and, due to the vital role they play in supporting industry, it is essential that they have access to the equipment necessary to deliver projects for clients.
"It was a pleasure to work with DKP Engineering and I am delighted that the addition of the Morgan Rushworth PBXS to their operations will help them to go from strength to strength."