Selmach Machinery Ltd
Hereford, Herefordshire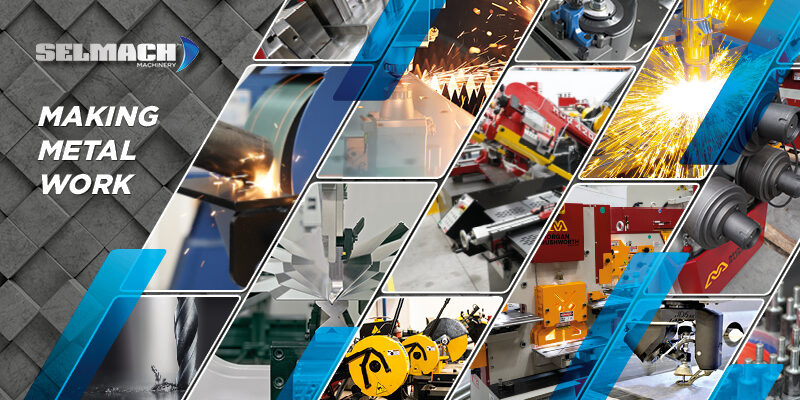 Services
Bending / Folding / Levelling / Manipulation Machines
Cutting Systems - Laser / Plasma / Waterjet / Oxyfuel
Location
Technology Centre, Unit 8 Beacon Road, Rotherwas Industrial Estate, Hereford, Herefordshire, HR2 6JF
Member Profile
Selmach Machinery are the UK's leading specialist supplier for metalworking machinery and put all our energy into SERVICE, EFFICIENCY and QUALITY.
Nothing builds long term relationships like an ethos of integrity, industry knowledge and trust…
That was true back in the 1800's and it's true today. The marketplace still needs the very best quality metalworking products, combined with an in-depth understanding of what our customers need, their budgets and the solutions that work best.
Today's industry has transformed over those two hundred years but our ethos has never changed. Now, just like then we are a well-recognised UK market leader supplying all types of metalworking machinery.
Our customers rely on us, to provide everything they need, from their first enquiry, then making sure they have the right product at the right price and finally, to installation and specialist after-sales care and support.
Our Values
Building trust through impartial help and advice and tailoring our services to what our customers want. Using our wealth of experience and industry knowledge. Our proactive commitment to the very best after sales care and support and providing the very best solutions for Great Britain's sheet metal and fabrication industry.
Our Vision
To be our customer's first choice and trusted partner for the supply of metalworking machinery and consumables and to be recognised as a proactive organisation, taking pride in every one of our customer's individual needs.