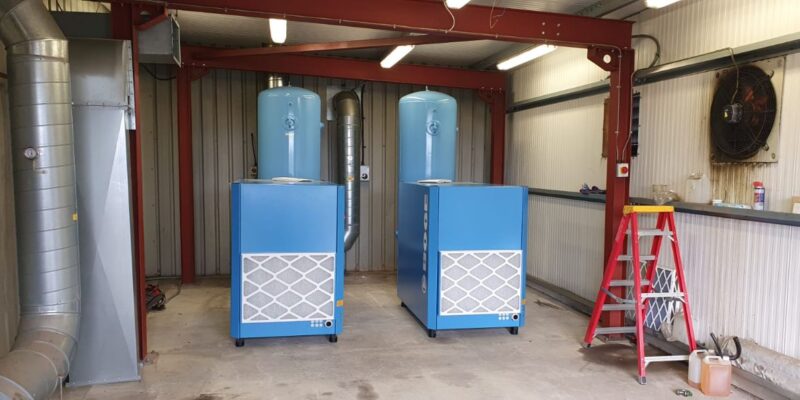 Leicester-based B&P Fabrication have recently upgraded their high-pressure nitrogen generation system with the latest specification MSS Nitrocube systems. Having successfully grown their business over recent years and added more powerful laser-cutting equipment to their fleet, more nitrogen was needed to keep up with the growing demand.
The original MSS Nitrocube systems had given many years of reliable supply so it was a natural step for B&P to ask MSS for a suitable upgrade solution.
Chris Fenwick, MD at B&P comments 'the old nitrogen system has given us excellent service but we decided it was time to increase the system capacity, space was very restricted on site so we needed a high output solution with minimal footprint and maximum storage capacity'.
MSS supplied their Nitrocube 7 system which is a dual generation system that provides 100m3 Nitrogen/hour, this is combined with multiple bundled high-pressure storage with capacity of 2,300m3 @300bar.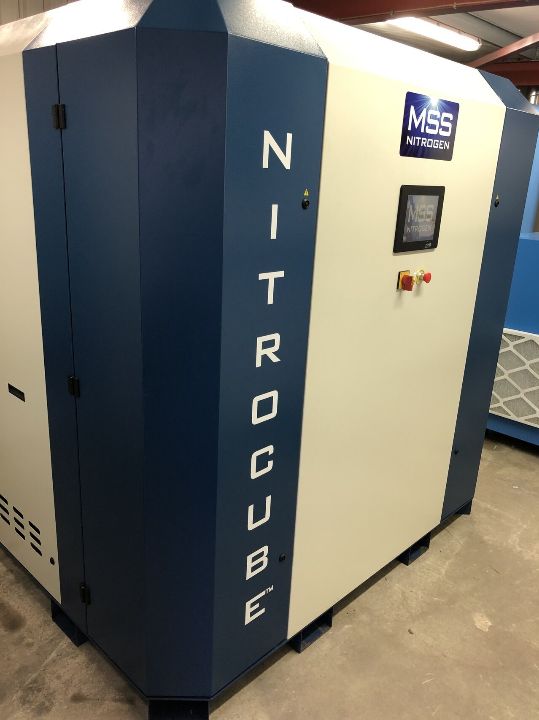 The new Nitrocube 7 system provides high-pressure nitrogen at 99.98% purity which is an ideal assist gas for all general laser cutting work. The latest generation Nitrocube is more efficient than ever using 25-40% less energy to generate higher purity nitrogen than achieved with older systems were capable of. The system supplied to B&P is one of the highest output systems supplied in the UK to date and features our very powerful dual Nitrocube technology.
This is a dual Nitrocube system it provides a minimum of 50% operating redundancy for any system outage for service or breakdown so it gives a great level of confidence to the customer. The new system also feature MSS' unique touch screen control panel that allows remote system performance and status monitoring.
Chris also commented that 'the installation work went extremely smoothly, MSS planned all aspects of the work to minimise disruption and got us back up and cutting again exactly as had been planned. On site nitrogen generation works very well for B&P as it gives us control over our supply and helps with our push to reduce our carbon footprint'.
MSS Sales Director, Chris Smith commented 'this was a challenging installation and I'm very pleased how well it went, we were able to provide B&P with a very cash friendly rental option that allowed them to upgrade their old system without any significant impact on their current capital budget'.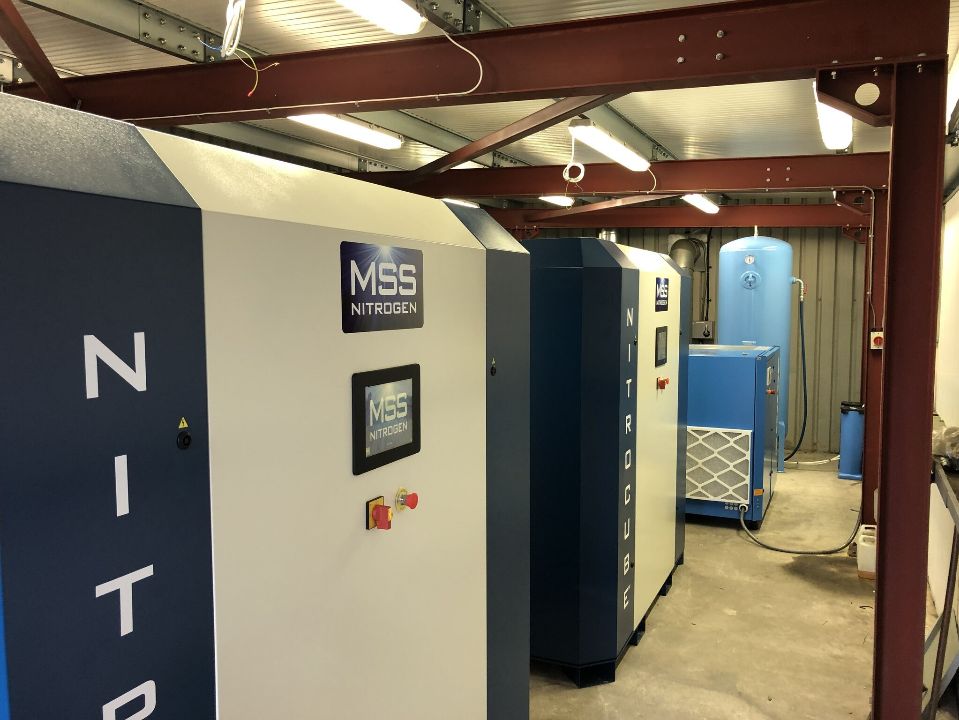 Chris also comments 'the latest generation MSS Nitrocube is the most compact and most flexible system available anywhere in the world, we have over 400 systems like this installed in the UK already and the popularity of this product is growing very quickly in a number of important overseas markets as well, this latest product incorporates all we have learnt from high pressure nitrogen systems for laser cutting applications over the past 20 years'.