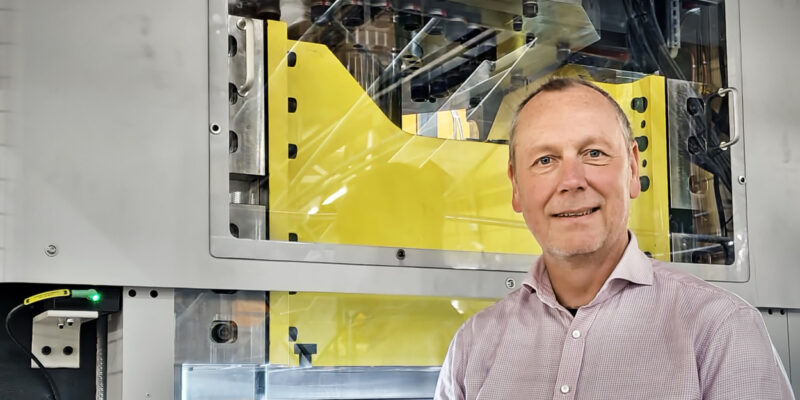 AP&T is now introducing a new version of its servohydraulic press with even lower energy consumption than before. The new version is primarily intended for progressive die stamping which requires a large number of strokes per minute and for other types of forming requiring high precision, such as embossing, punching and deep drawing.
"With the help of transmission cylinder technology, we have constructed a fast and very energy-efficient solution that also keeps to a very low noise level," says Mikael Karlsson, Product Manager of Presses at AP&T.
When the first generation of AP&T's servohydraulic press arrived a few years ago, it received a lot of attention, not least for its very low operational energy consumption and longer holding times, such as press hardening. Now AP&T is revamping this piece of art – and more – for cold forming. For press operations with short and medium strokes, energy consumption can be up to 80 percent lower than for a corresponding conventional hydraulic press from AP&T.
AP&T's engineers have equipped the press with a closed, robust hydraulic system with a small oil volume and few components. Thanks to the modular system, each press can be optimized to use one or more cylinders depending on the application.
The new version of AP&T's servohydraulic press is suitable for embossing heat exchanger plates and fuel cell plates, transfer applications and progressive die stamping, as well as for most types of drawing operations.
"With today's high energy prices, our new press can quickly provide significant cost savings. Exactly how great the savings will be varies, of course, depending on the application. But in a customer case where we compared our solution with an existing hydraulic press, the savings were estimated to be between 400 and 500 euros for every 24 hours of production," says Mikael Karlsson.
Facts, AP&T's Servohydraulic Press with Transmission Cylinder
Press force of 16,000+ kN.
Output of up to 40 strokes per minute.
Energy consumption, recommended applications, 60–80% lower than comparable conventional hydraulic presses.
Oil volume of 250–500 liters.
Stroke length depending on application.
60–80% less cooling water needed compared to AP&T's conventional hydraulic press.
Noise level of 67–75 dBA.