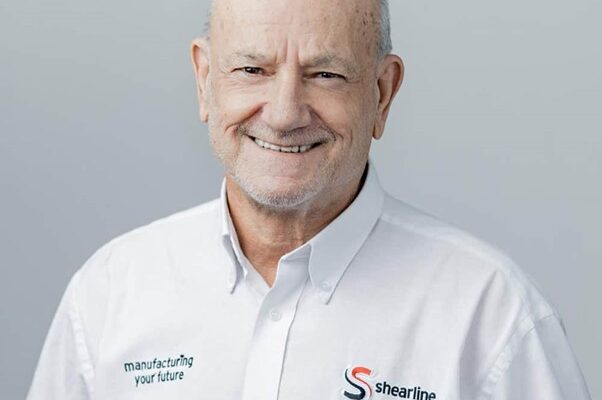 Learn more about David Littlechild – the man behind the award-winning Shearline Precision Engineering.
Why engineering? Of all the things you could have chosen, what led you down this path?
"I left school with no qualifications and being dyslexic, reading and writing were always a challenge for me. Luckily, my parents bought our family home from Dan Morley, who owned a local Precision Engineering Company and Garage, and he invited me to start an apprenticeship.
I nervously went along for an interview and they took me on. I was seriously daunted by the prospect of spending one day at college each week but the fantastic teacher said "boy, as long as I can understand what you've written down, that's alright". A huge weight lifted and combined with the freedom Dan gave me to explore the machines, I blossomed. I think it is common for people with dyslexia to be talented in other, more practical or creative areas.
So I guess you could say, engineering was really just a lucky accident and fortunately it was something I had a natural talent for."
When did you decide to start your own business?
"I wanted to continue my education in engineering but Dan Morley was bought out, and I no longer had the day release for college. A blessing in the long run as I got a new job at the Cambridge University Engineering Labs. Again, it was such a wonderful place to learn. Meeting all these professors and bright students doing various engineering projects, it was so inspiring. I soon got a very good reputation and was given prestigious jobs to do including investigating the dynamics of machine tools and visiting various big engineering companies. Progression within the engineering department required a degree and that was never going to happen so I made the decision to start my own business."
What did an early Shearline look like?
"It was actually called DHL when I first started – I wished I had registered that before the big DHL moved to the UK! My brother John introduced me to the glass blowing company TW Wingents while I was still at Cambridge University Engineering Labs. They wanted some gas jets for their blow torches so I started making some on a little lathe in my parents' summerhouse. It didn't take long before I rented a tiny place of TW Wingents in Milton. I had 3 or 4 machines and a desk – that is where it all started."
Didn't you set up another company at the same time?
"Yes, not long after Shearline (as it was now known) moved to Water Street in Chesterton, my brother John and I also established a flash lamp manufacturer at the Cambridge Science Park – Noblelight. John was the brains and I brought engineering knowledge and entrepreneurial flair, so we worked well as a team. The time came when I wanted to focus all my efforts on Shearline, so we parted ways and I used my share of the payout towards building our state-of-the-art factory in Ely."
Shearline turns 50 this year which is an incredible achievement. Looking back, what are you most proud of?
"There are so many things! That Shearline grew from a tiny shed to what it is today is a huge achievement. Also, that we have been able to contribute to the growing science and medical industries in the Cambridge area. When I think about all the applications our manufactured components have gone in to, it is something I am incredibly proud of.
I have always been very aware of our responsibility to minimise our impact on the environment so investing in green technology and embedding processes to reduce and reuse materials; long before environmental safeguarding was at the forefront of people's minds."
If you could have changed one thing over the last 50 years of Shearline, what would it be?
"I think I should have been more inquisitive. Sometimes I have been overly trusting and there have been a few occasions where I should have taken my rose tinted glasses off. But on the whole, I don't have many regrets when it comes to Shearline. I am incredibly proud of what it has become."
What do you think have been the significant contributing factors that led to Shearline's success?
"I think because of the positive experience I had as an apprentice, supporting people through training and apprenticeships has always been at the core of Shearline. We have a number of apprentices who are still with us after 25+ years and I am certain that Shearline's success is down to the commitment and continued growth of the people who make it."
Where do you see Shearline in the next 50 years?
"50 years… I hope it carries on! It might sound a little grand, but I hope Shearline will play its part in making the world a better place."