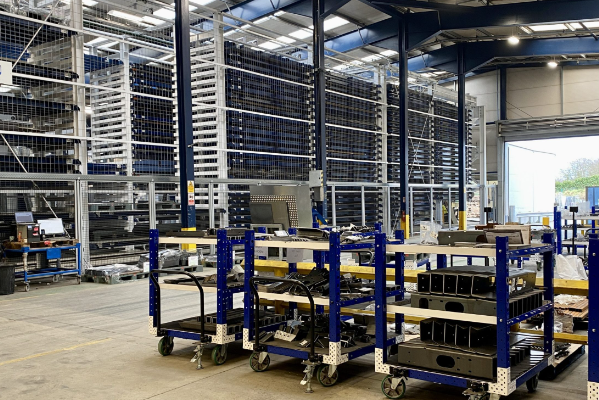 SJC Hutchinson Engineering Ltd are constantly looking for better ways to do things, particularly where these will bring positive benefits to its customers.
Following significant investment in materials handling carts made by the Swedish company FlexQube to help streamline assembly processes.The ergonomics of the carts make them easy for operators to use, even where the carts are transporting heavy loads. The carts have made it significantly easier to move parts and components around the factory safely and efficiently.
They also have an important environmental impact by enabling us to take forklifts off the factory floor, which helps to reduce our carbon footprint, reduce fumes and improve safety.
The Flexqube carts have enabled us to create a sustainable and effective material handling flow in the factory, which benefits both customers and staff.