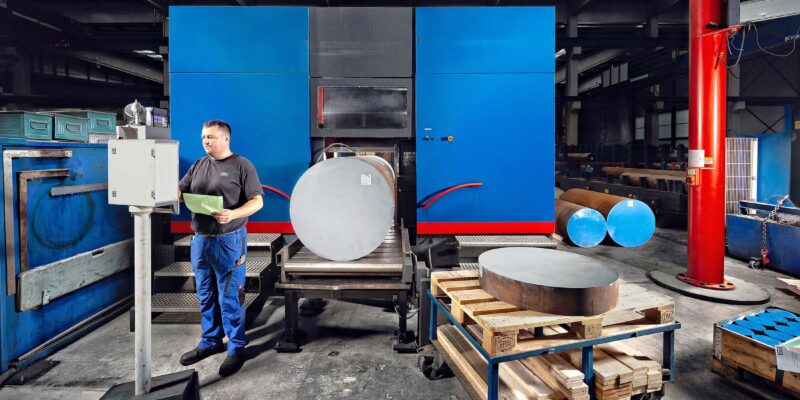 Bieber + Marburg, a steel and non-ferrous metals stockholder, has purchased a new sawing centre from Kasto for close-tolerance cutting to length of its wide variety of bar, tube, profile and other products. As a result, it has reduced lead times from order to delivery and is able to respond more flexibly to customer requests.
At the end of the 19th century, Heinrich Bieber's eyesight was failing and he was forced to give up his profession as a cobbler. He founded a small business that today employs 290 staff and owns 40 lorries, delivering steel to manufacturers, plant builders and construction companies throughout central and southern Germany.
Marcel Finkernagel, Director of Administration and Organisation at Bieber + Marburg said, "We stock 28,000 tonnes of steel in our 42,000 square metre facility. Increasingly we are being asked by customers to process the material by sawing, drilling, 3D laser cutting, flame cutting and shot blasting it."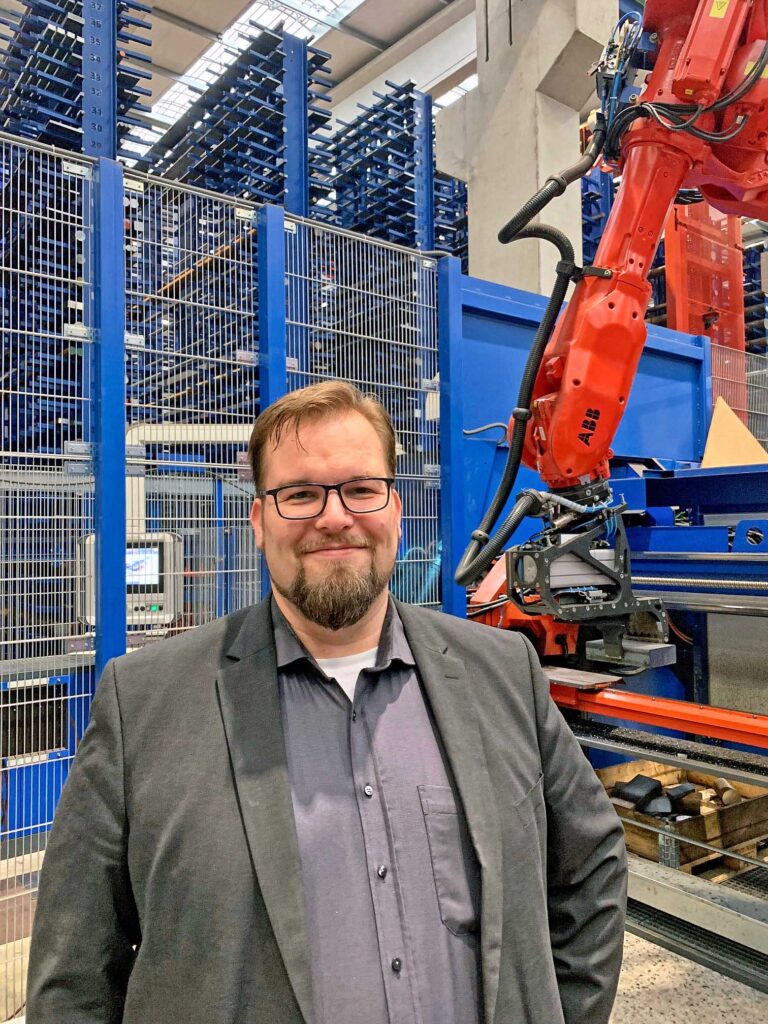 Demand for sawing in particular has increased enormously, so the company needed to examine how best to expand in this side of the business and determine what technology to invest in. The conclusion it came to was to purchase a new sawing centre from the German company, Kasto. Its products and services are sold into the British and Irish markets by a subsidiary in Milton Keynes.
Bieber + Marburg already had many years of experience working with the sawing machine and storage system manufacturer. During a demonstration, the impressive speed of an automatic production circular saw from the KASTOvariospeed range impressed the stockholder's management and it quickly became apparent that it would be the optimum solution to the shortfall in cutting capacity.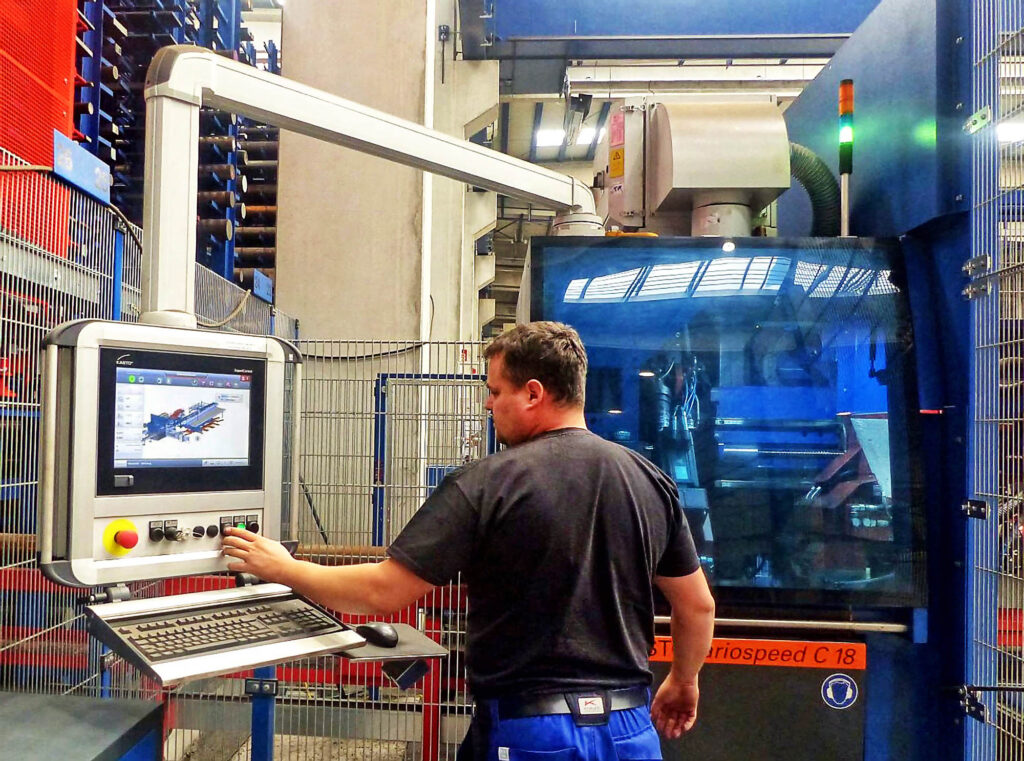 Adjacent to the circular saw, a KASTOsort robot is responsible for cut piece container management. The robot recognises the containers, which already contain the relevant delivery label, and loads the required parts into them automatically, even unattended over the weekend.
The new KASTOcenter varioplus 4 warehouse is 50 metres long by seven metres wide and nine metres high. It contains about 1,500 shelves with space for material up to seven metres long and 330 millimetres in diameter. The long stock is stored and retrieved by an operating gantry crane that travels above the store at up to 60 metres per minute.
It serves both the KASTOvariospeed C 18 automatic circular sawing centre and a bandsawing area, where a new KASTOtec SC4 has been installed as part of the expansion. Before this latest addition, Bieber + Marburg already operated four automatic bandsaws and a Kasto UNICOMPACT honeycomb storage system dating back to 2017. These machines and the KASTOtec SC4 cut larger diameter stock that is too big for the circular saw.
Mr Finkernagel continued, "We wanted to increase capacity further, be able to process material at short notice and offer customers a batch size of one. Faster material changeover and less manual intervention were required to achieve this.
"The KASTOcenter varioplus 4 has enabled us to reduce set-up time from 15 to 20 minutes on the bandsaws to less than two minutes on the circular saw. Operation is then automatic, with consistent quality of cut, on material up to the saw's maximum capacity of 330 mm diameter."
Little training was required following the latest investment phase, as the operators were already familiar with the KASTOlogic software used on the bandsaws. As a result, they are able to work flexibly on any system.