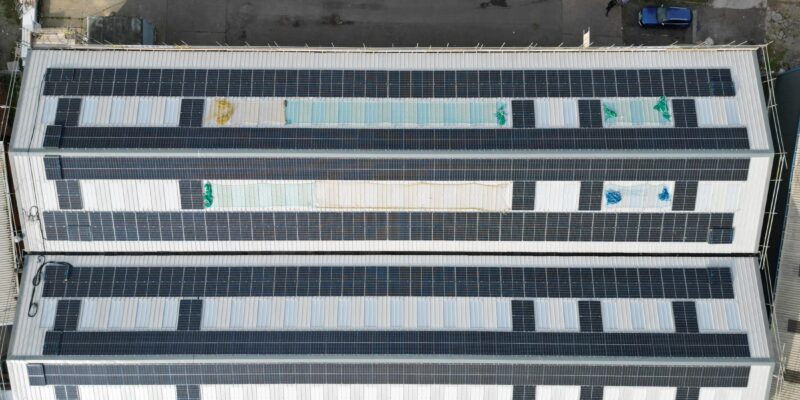 How The Laser Cutting Co. is slashing energy usage, costs, and saving their customers money with their latest large-scale solar panel installation project!
Established in 1981, The Laser Cutting Co. has been proudly offering its bespoke laser cutting and metal profiling services to industries across the UK. Now over 4 decades later, The Laser Cutting Co. and its sister company Charles Day are thrilled to announce their latest green initiative – a large-scale solar panel installation across both sites. 
Rooted deeply in the Sheffield community, The Laser Cutting Co. are committed to sustaining Sheffield's reputation for being the greenest city in the UK; consistently striving to improve their products and services for the benefit of both their customers and the environment.
This investment also involved maintaining practices and regulations that were consistent with their green ideology, and to make consistent strides towards attaining an official ISO14001; an environmental guidance system that indicates an organisation or business is adhering to environmentally friendly codes and practices, which the business hopes to attain this year.
Due for its full installation in May, Operations Director, James Day, and Sales and Business Development Director, Charlie Day, made the decision to further improve The Laser Cutting Co.'s green credentials to gain better control over power costs and to pass these savings onto their customers.
James Day, The Laser Cutting Co.'s Operations Director, had this to say:
"It makes perfect sense to put our roof to good use and harness solar power, not just from an environmental point of view, but a cost control one as well. By investing in solar panels, we gain better control of our operational costs whilst significantly reducing our environmental impact."
Due to cover both factory roofs with an impressive 496 solar panels, one solar panel alone is able to generate up to 203kWp of power! Covering approximately 20,000 square feet of roofing across The Laser Cutting Co. facility, this installation is a huge step forward for the company and its 4-decade-long legacy.
If you're looking for expert laser cutting and metal profiling by one of the leading providers in the country, why not get in touch with The Laser Cutting Co. to help you achieve greater efficiencies and reduce your environmental impact.