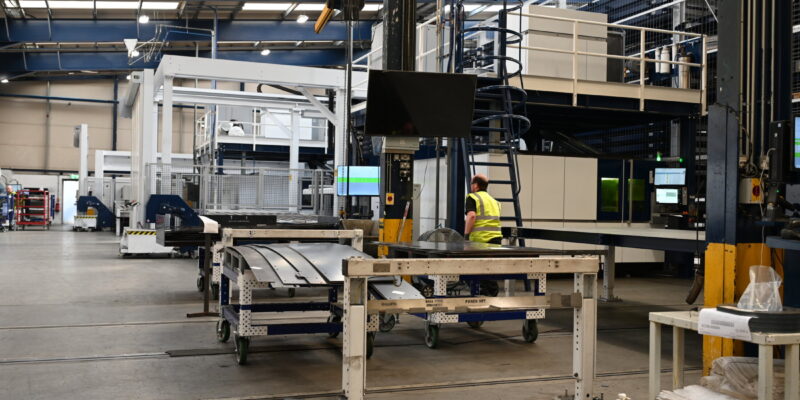 In today's dynamic manufacturing landscape, companies are constantly seeking ways to optimise their processes, boost productivity, and reduce waste. Hutchinson – a forward-thinking designer and manufacturer of high-integrity fabrications and sub-assemblies – has taken a significant step towards this by implementing SigmaNEST, a comprehensive set of software tools crafted to elevate productivity in sheet metal fabrication.
This landmark decision has not only streamlined their operations but also underscores their commitment to innovation and customer-focused solutions. We spoke with the CEO, Mark Hutchinson, to delve into the details of this transition.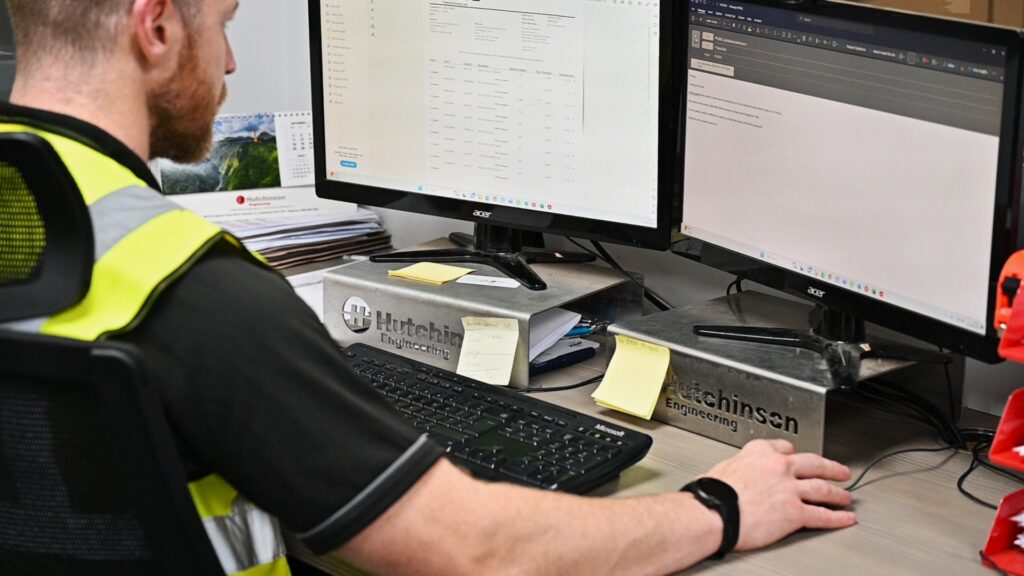 The SigmaNEST solution
"At Hutchinson, we are always looking for the best solution, which ultimately gives the best solution to our customers. It is important that we partner with good people. SigmaNEST, to us, is one of those partners," states Mark.
The relationship between Hutchinson and SigmaNEST began 10 years ago when Hutchinson was looking for a way to streamline and connect its manufacturing processes.
"Our problem at the time was that we had multiple pieces of software all being meshed together," Mark recalls.
In the conventional setup, multiple programmers were often needed to collaborate on nesting tasks for identical components. This meant managing various software packages for nesting and machine integration, as well as soliciting feedback. As a result, the process often stretched beyond the timeframe expectations of our customers.
"SigmaNEST has given us everything in one package, which has been a huge benefit to our business," Mark shares.
The SigmaNEST fabrication software suite provides total control over business systems, CAD/CAM and the shop floor, all in one platform. Its modular structure has given Hutchinson the flexibility to select the software best suited to its operational needs, including HD SuperNEST for highly advanced nesting CAD/CAM, and SigmaBEND AP, an intuitive 3D programming system for press brake operations.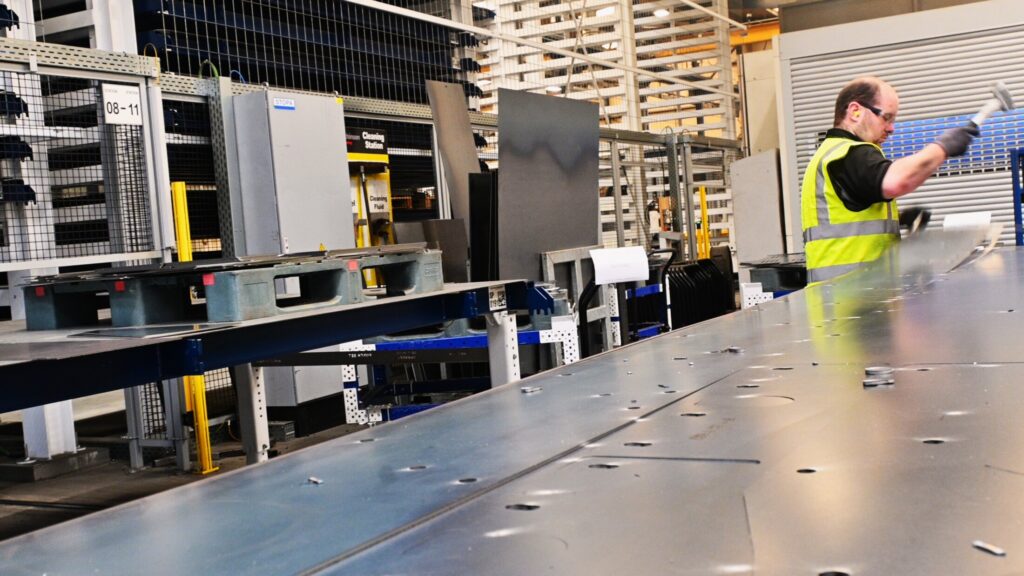 Improved speed and efficiency
The software has drastically improved the speed and efficiency of data processing, allowing Hutchinson's team to focus on value-added tasks rather than grappling with data intricacies. Moreover, SigmaNEST's live sales orders and work orders integration with Hutchinson's existing business system (ERP) has brought transparency and real-time data exchange to their operations, enhancing decision-making and reducing errors.
When it came to the implementation of the software, SigmaNEST provided full, face-to-face support. "The most important thing was that SigmaNEST came on site and understood what our business was about," Mark explains. "They then came along with a solution that's enabled us to consolidate our systems, with the aim to speed up our nest times, reduce scrap, and be more competitive for our customers."
According to the team at Hutchinson, the software has enabled them to manufacture parts faster than other software solutions by consistently nesting in the most efficient way, batching the products together, and speeding up material processing before laser cutting.
"Once all parameters were set up, it consistently allowed us to produce the same nests at a better quality," explains Mark.
Meeting demand; exceeding expectation
While the significant enhancements in production are readily apparent, SigmaNEST has been carefully designed and implemented to benefit the full workflow cycle. This extends beyond just increasing manufacturing production speeds and efficiency to also encompass quoting and delivering solutions to customers, which is key to success at Hutchinson.
"In our business, reactivity to the customer's demand is key," explains Mark, "SigmaNEST has helped us to reduce the quotation process by up to 30%." This efficiency has received positive feedback from customers, contributing to an overall improvement in the sales process and allowing Hutchinson to optimise their lead times and profits.
Hutchinson's achievements with SigmaNEST serve as testament to the software's unique workflow solution, which accelerates production and attracts new business opportunities. SigmaNEST's strong commitment and active engagement with its clients guarantee the seamless integration of the most efficient solutions into operations.
"In general, working with SigmaNEST and their team has been a fantastic journey for us every day. We would have no hesitation in recommending SigmaNEST to other businesses," concludes Mark.