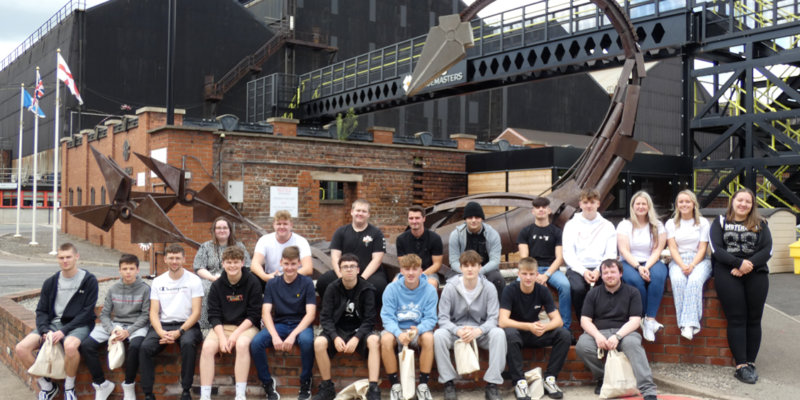 Sheffield Forgemasters has welcomed 24 new apprentices for 2023, as it progresses development on one of the world's most advanced manufacturing facilities.
Nicola Childs, interim HR Director, said: "The calibre of candidates that came forward to join our apprenticeships scheme was very high this year and we were pleased to see much greater gender diversity across applications and successful candidates.

"The apprentices join our company at an exciting time, having secured significant investment following the MoD acquisition. As we transform our capability to meet the demands of our defence work, we are also expanding in areas such as civil nuclear and renewable energy."
Sheffield Forgemasters is investing heavily over the next ten years to support its defence-critical assets, including a new 13,000 tonne Forge line and building, 17 major machine tool replacements within a new machining facility, which will be unmatched outside of the UK.
Photo: Sheffield Forgemasters' latest apprenticeship intake pictured together
Nicola added: "Our apprenticeship programme is recognised as one of the best our region has to offer, and we are incredibly proud to be able to provide future generations with the opportunity to not only have a meaningful and varied career but also to develop important skills for life."
Apprentices have secured roles in the following disciplines; Machinists, Electrical and Control Engineers, NDT Technicians, Methods Engineer (Degree), Design Engineer (Degree), Production Planning and Estimating.Emily Wynne, People Development Advisor – Early Careers, said: "The strength of our apprenticeships programme is growing as we continue to protect and develop our skills-base for high-technology manufacturing.
"It's great to welcome our latest cohort of apprentices and as they settle in, we are already planning for our 2024 apprentice requirements."