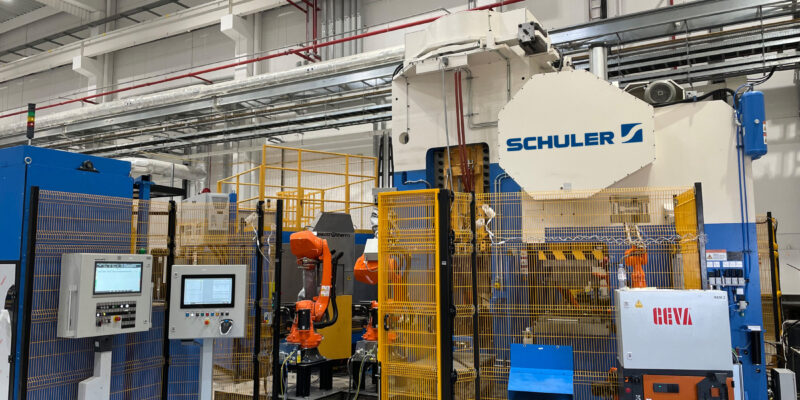 LISI Aerospace in France starts operation of a forging cell, where a 2,100-ton screw press is at the heart of the process.
Modern jet engines are highly complex structures, which is why maximum precision is required for every single component. For this reason, French manufacturer LISI Aerospace has opted for both a 2,100-ton screw press and a 250-ton trimming press from Schuler for the production of turbine blades. The lines are an integral part of a forging cell which the customer has now commissioned at its production site in Bologne between Nancy and Dijon.
Screw presses feature a direct drive that transmits torque to the spindle without intermediate links, wear parts or losses and reduces energy requirements. The multi-pole three-phase asynchronous motor is designed for high switching frequency for operation in both directions of rotation, thus also enabling a variably adjustable forging process.
Headquartered in Paris, LISI Aerospace is a global leader in high-tech aerospace parts, producing assembly solutions and engine and structural components for major suppliers in the field. The company is part of the global industrial group LISI, which also specializes in the production of components for the automotive and medical industries.