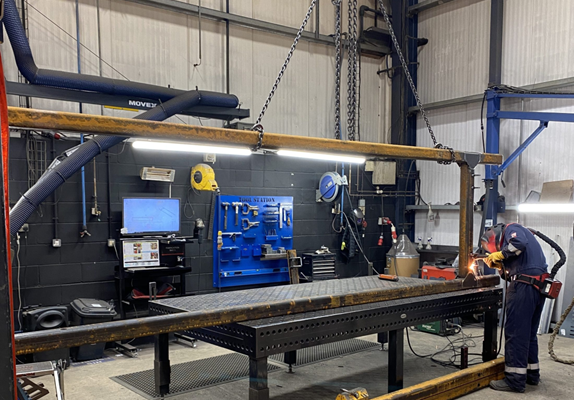 SJC Hutchinson Engineering Ltd – 2023 has started off in a whirlwind for us. To keep up with demand from customers the company have been very busy ramping up fabrication capacity by installing 8 new fabrication bays since the start of the year. With more staff starting over the coming weeks the factory is working 24 hours. The photos show the expansion in progress.
As a strategic supplier to several global brands, SJC Hutchinson Engineering Ltd are constantly working to global standards. This means investing in staff and giving them the best training, tools and working conditions to allow them to deliver their best work.
The company is also busy on the R&D side too, with continuous improvement and innovation as major driving forces behind the business.