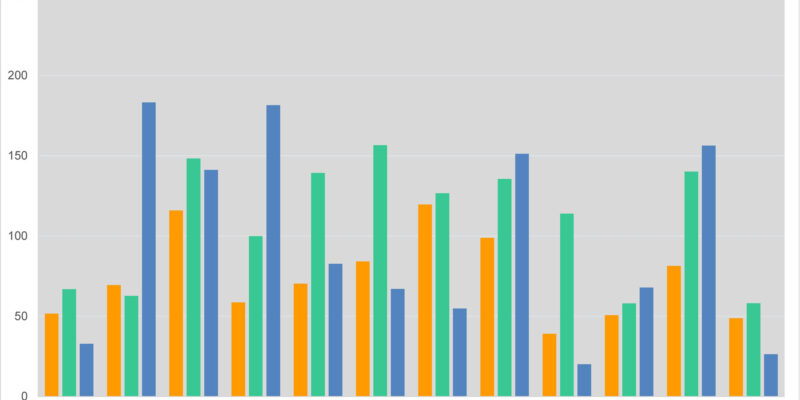 The latest Contract Manufacturing Index (CMI) shows that the subcontract manufacturing market dipped sharply in the final quarter of 2022. Early signs of an upturn in October were countered by political turmoil and ongoing uncertainty in the market.
Market down 28% from Q3 to Q4 2022
Political turmoil and market uncertainty hold back predicted upturn
With the resignation of Prime Minister Truss caution prevailed, projects were put on hold, and the market fell by 21% in October compared to what had already been a poor September. Business rallied, almost doubling, in November, but then fell back again in December as continuing uncertainty was compounded by the normal year-end down-turn in activity.
The CMI for the fourth quarter of 2022 was 73 compared to 102 for the previous quarter and 110 for the final quarter of 2021.
Looking at 2022 as a whole, the year started slowly before showing healthy growth from May to August before tailing off in September. The average CMI for 2022 was 91, which was just 6% down on the average for 2021 and 3% up on the average for 2020.
The CMI is produced by sourcing specialist Qimtek and reflects the total purchasing budget for outsourced manufacturing of companies looking to place business in any given month. This represents a sample of over 4,000 companies who could be placing business that together have a purchasing budget of more than £3.4bn and a supplier base of over 7,000 companies with a verified turnover in excess of £25bn.
The baseline for the index is 100, which represents the average size of the subcontract manufacturing market between 2014 and 2018.
In Q4 the split between machining, fabrication and other processes stayed fairly steady with machining representing 38% of the market (39% in Q3) and fabrication representing 51% of the market (54% in Q3).
The strongest industry sectors in Q4 were: Industrial Machinery, which actually dropped back to Q2 levels after a 70% spike in Q3; Food and Beverage, which showed a 90% increase on Q3; and Consumer Products, which almost doubled. The biggest losers were Construction which dropped by 80% and Oil/Chemical/Energy, which dropped by 73% in value.
Commenting on the figures, Qimtek owner Karl Wigart said: "This was certainly not a good quarter for the subcontracting market. It has become very obvious how purchasing patterns are affected by political turmoil and that this economic uncertainty has had a direct impact on manufacturing decisions.
"On a happier note, January 2023 will be a bumper month with high value purchasing organisations coming back with new jobs."