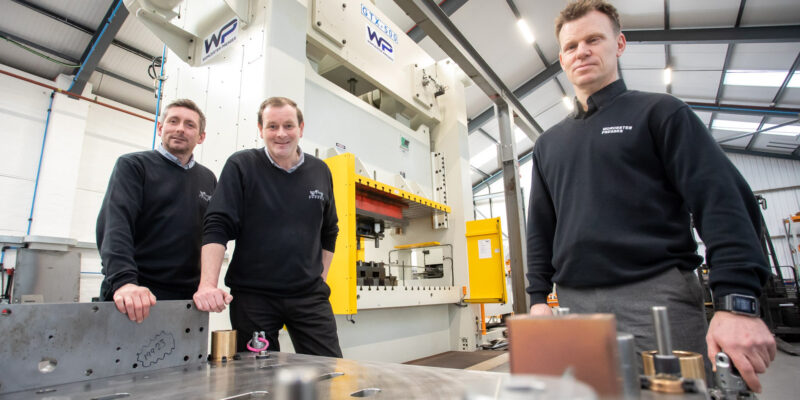 A Black Country specialist in precision press tool design and manufacture is targeting £3m turnover by 2025 after it completed a £1.1m investment drive that included the installation of a complete new press line.
Phoenix Tooling & Development Ltd, which supports customers in the automotive, construction, white goods, EV and medical sectors, has extended its long-standing relationship with Worcester Presses Ltd to purchase a new 500-tonne Ching Fong press and full coil line.
The GTX 500-D delivers the longest tool bed (3.4m x 1.5m) in its history and is equipped with an impressive 3-in-1 Tomac decoiler, straightener and feeder line that allows the business to build larger tools and, more importantly, 'prove out' complex tooling projects.
This is a major development for the Aldridge-based business, with the company now able to give its growing customer base full confidence that the tooling produced will stamp components to the required customer production rates, quality, and consistency – all before it arrives at their respective factories.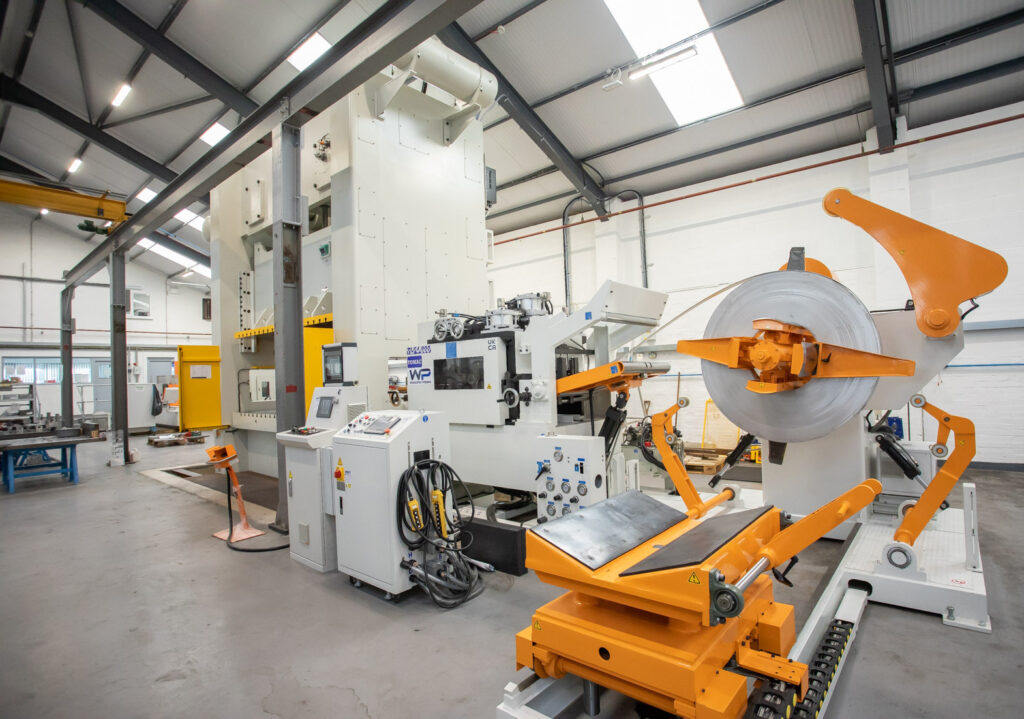 The business also has the equipment needed to simulate full production testing and support a seamless handover process to its clients.
"We relocated to Shenstone Drive last year and had to make the decision whether to persevere with our 1930s Wilkins and Mitchell 300 tonne press," explained Martin Mulvey, Managing Director of Phoenix Tooling & Development.
"After careful deliberation we took the decision to use the move to our new home as the perfect time to search for a new, more powerful press that had better control and ancillary equipment that could speed up our try-out & commissioning processes and give us the 'proving out' capacity we wanted."
He continued: "Worcester Presses has been superb. Russell Hartill and his team spent lots of time exploring our requirements, challenging our approach, and then identifying possible solutions – the best one being the impressive Chin Fong GTX 500-D & Tomac 3 in 1 TLF4-800 coil line."
Phoenix Tooling & Development, which has also invested in a new GF+ mikron machining centre with 'WorkPartner' automated palletising, pushed the £750,000 button on the press investment and started to plan for its installation.
Midlands Machinery was appointed by Worcester Presses to get the Chin Fong in place, and this required taking the roof partially off for two days, removing part of the outside verge to accommodate the crane and building a one-foot-deep pit to house it.
"The press, which weighs about 55 tonnes without the ram, would just about fit under the roof if we moved the air receivers to the side, something Worcester Presses were able to facilitate," continued Martin, who started his working life with Phoenix Tooling & Development's sister business Cooke Brothers.
"It took about two weeks from start to finish to get the press in place, commissioned and ready for accommodating our ongoing press tooling projects. Five of our staff have been trained on how to get the most out of it, giving us full flexibility on the shopfloor."
Russell Hartill, Managing Director of Worcester Presses, added his support: "This is such an impressive purchase for Phoenix Tooling & Development, opening up over £1m of new opportunities for the business.
"The Chin Fong delivers expert control, precision quality and, with the GTX 500-D, 30 strokes per minute. It features front and rear light guards for enhanced safety and to give engineers the chance to work around the tool."
He went on to add: "Tool monitoring and protection has been fitted to improve tool life, whilst the Tomac automatic coil feed replaces the need to manually feed the straight strips into the press. A gamechanger for the team."
The GTX 500-D is the latest install in what has been one of Worcester Presses' busiest years, supplying more than 20 machines all over the UK.
This has seen turnover accelerate towards £4m and driven the need for new appointments in the administrative and the engineering teams, with investment in a new CNC machine giving the Dudley-based company the capability to manufacture replacement parts for its presses quickly and efficiently.