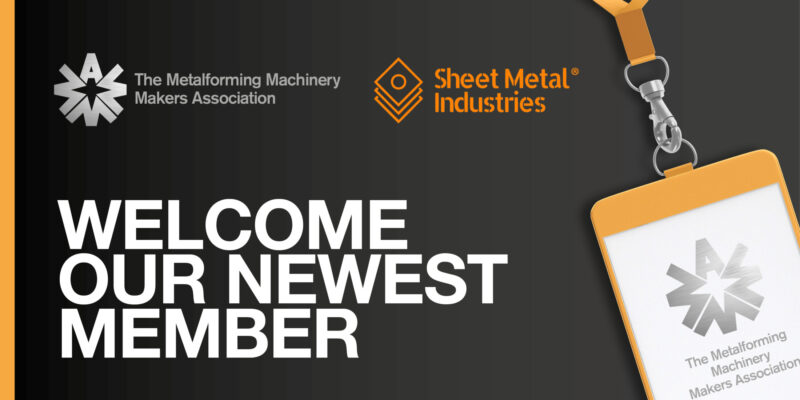 As part of its ongoing media support of the sheetmetal, metal forming and fabrication industries. www.sheetmetalindustries.com (SMI) is proud to confirm it has officially joined the Metal Forming Machinery Makers Association (MMMA) as a media partner. The members of the MMMA are critical in helping ensure new manufacturing machine technologies are adopted and encouraged. Thus, helping UK manufacturers remain competitive both from a national and international perspective.

Since it's launch in 2022 www.sheetmetalindustries.com has strived to support the equipment sellers servicing the UK market and manufacturing community at large by sticking to one simple objective – to help grow the awareness of the sector and its technological skills. To date, by and large, we have managed to stick that plan by focusing on the sheetmetal, metal forming and fabrication industries.

SMI is always keen to hear about equipment installation stories, people successes and industry news from the equipment sellers and subcontractor/ OEM sites serving the industry. Simply, make contact with [email protected] to discuss your successes.
Further details about joining the MMMA can be found at www.mmma.org.uk