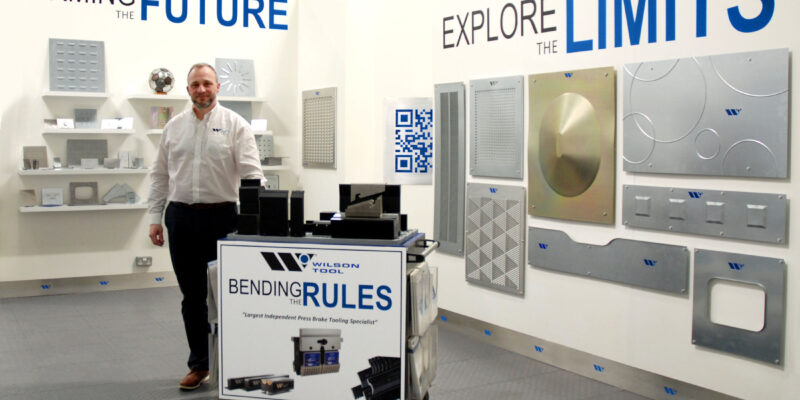 We are delighted to announce that Andrew Blackwell has been appointed Managing Director of Wilson Tool International Ltd. Andrew started his career in mechanical engineering within the Automotive sector and held senior operational and commercial leadership positions in the Aerospace, Defence and Industrial sectors.

When asked Andrew said, "I'm excited to have joined a well-established company in Wilson Tool. It's well known in the Punching and Forming industries, focused on next day shipping of products across many OE ranges with high levels of customer service. Our aim is to keep increasing that range and expanding our press brake products with the same level of service our customers expect and require in their own sectors."
Wilson Tool provides a wide range of tooling solutions for punching and bending around the globe. With sales offices across Europe, press brake tooling manufacturing in Italy and the UK.
50+ years of growth has allowed the company to become a leader in industry progress, lean manufacturing processes and application training. Swindon Headquarters has a Technical Centre with Punching and Bending facilities that customers can utilise to support development of their products and define their processes for the most challenging fabrication issues with Wilson Tool engineering support.
Andrew takes over from Colin Blackwell who retires at the end of March after 42 years in the business, he wanted to add "I would like to thank Colin on behalf of Wilson Tool for helping build and grow the company into what it is today. A great legacy and one I am proud to be guiding into the future."