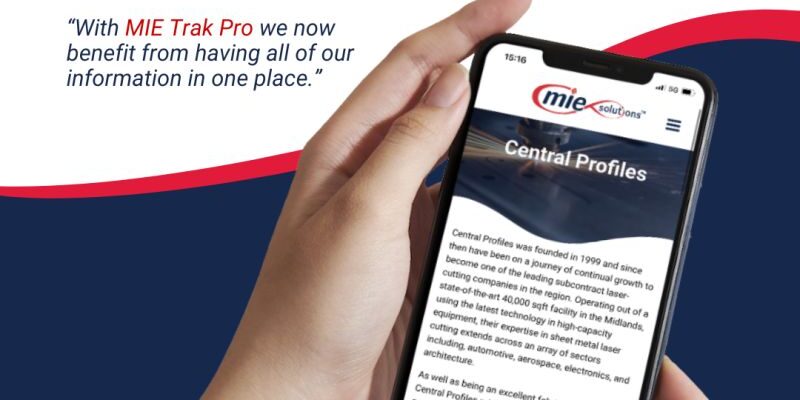 Central Profiles was founded in 1999 and since then have been on a journey of continual growth to become one of the leading subcontract laser-cutting companies in the region. Operating out of a state-of-the-art 40,000 sqft facility in the Midlands, using the latest technology in high-capacity equipment, their expertise in sheet metal laser cutting extends across an array of sectors including, automotive, aerospace, electronics, and architecture.
As well as being an excellent fabrication company, Central Profiles pride themselves on being a people business. It's the expertise of their staff that deliver unrivalled results in everything from design and development to fabrication and finishing. This combination of highly skilled employees and their investment in the best technology such as robotic welding, Amada press brakes, and the Amada Ensis 3015 with the ASF automatic storage tower, enable Central Profiles to deliver complex projects completely in house.
With continued growth Central Profiles sought a comprehensive ERP solution that could integrate all their departments seamlessly all the way from creating quotes to managing production and creating invoices. MIETrak Pro was selected because as well as offering an all-encompassing platform that could efficiently manage their entire operations, Central Profiles also felt the MIE team where the right fit to support them in their implementation journey. Now utilising MIETrak in all departments of the business the biggest improvements have come from the software's advanced planning tools allowing them to optimise their production capabilities, with the benefit of being able to track parts as they progress through the factory and create production schedules to help plan machine workloads.
We are immensely proud at MIE Solutions to be providing the ERP software that has aided Central Profiles to position itself as a true leader in the industry. 
"Following on from the MIETrak Pro demonstration, we felt it was the missing piece to support & integrate all aspects of our business and streamline the way we worked. The software had all the modules we needed to bring operations into the 21st century and we felt confident and assured that the MIE team would be there to help us through the initial change and continued growth. Since going live with the software we have made various requests to modify elements in order to suit our individual needs, this has always been dealt with effectively & efficiently by the MIE support team. With MIETrak pro we now benefit from having all of our information in one place, with the extensive analytics the software provides we have been able to make various improvements to the way we work ensuring our customer always receives the best service and product."
Adam Caldwell- Project Engineer