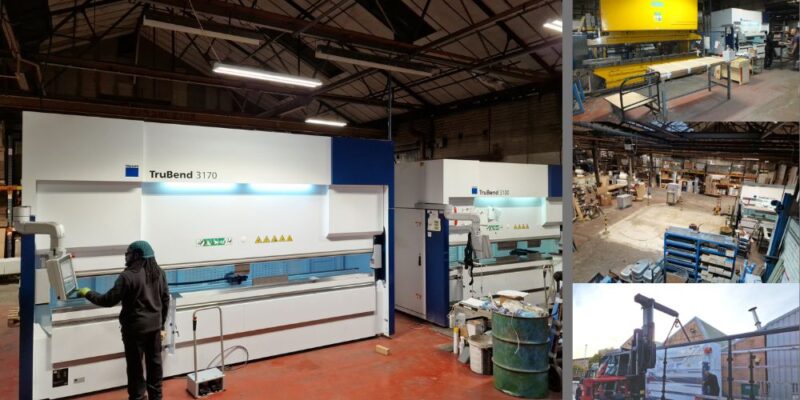 Pland Stainless has invested in a new 4m Press Brake machine, an investment of £130,000 for their Leeds manufacturing site. The new machine sits neatly alongside the 3m Press Brake, purchased four years ago from the same company and will be required to handle the company's contracted business growth.
A Press Brake is used to bend and form sheet metal. It works in conjunction with the company's CAD/CAM design system, to form the sheet metal between a punch and die set for programmed bending.
"The new machine will be used for many stainless-steel products that we manufacture for the commercial sector." Said MD Steve Duree. "It replaces an older machine and was an important investment to ensure we achieve our increased volumes in manufacturing due to new contracted business this year. The set-up times are significantly reduced due to quick clamping technology and computer-aided programming. This allows us to pick pieces up and add the bends sequentially without putting the piece down until finished. An added benefit is the accuracy with which the machine can operate and the ability to meet our tolerances."
Pland has been producing stainless steel products, mainly for the commercial market, for over 100 years at their Leeds facility. Their products are targeted at many sectors including healthcare, sanitaryware, washrooms, laboratory, education, catering, janitorial and their anti-vandal range for secure accommodation. Products like catering sinks, cabinets, tables, slop hoppers, scrub-up troughs, urinals and multi-faith foot wash troughs are second nature to them, and they design and manufacture lots of bespoke solutions too.