The Workshop Press Company UK
Honiley, Kenilworth, Warwickshire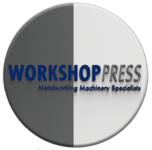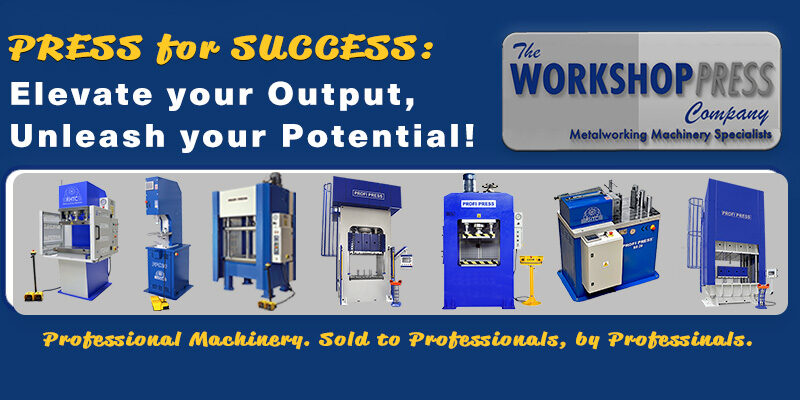 Services
Coil Processing / Cut to length lines / Slitting / Blanking lines
Power Presses / Stamping (Low & High Speed)
Location
B2B Holly Farm Business Park, Honiley, Kenilworth, Warwickshire, CV8 1NP
Member Profile
PRESS FOR SUCCESS: Elevate your Output, Unleash your Potential!
Explore Our Versatile Hydraulic Press Lineup: Tailored Solutions to Fit Your Needs and Turnkey Service for a Smooth Start to Profitability!
At The Workshop Press Company UK, we take pride in offering a diverse range of standard hydraulic presses. But that's not all – we understand that every customer's requirements are unique. That's why we provide full customization options, ensuring the presses are perfectly tailored to suit your specific needs and applications. We work with you to understand your specific requirements and then recommend the right hydraulic press for your needs.
But our commitment to your success doesn't end there. Our comprehensive service includes hassle-free shipping directly to your factory, professional offloading from the truck, meticulous positioning of the machine, seamless electrical hookup, and extensive training for your team. We go the extra mile so that when we leave, your machine is ready to start generating profits for your business.
Choose The Workshop Press Company UK for hydraulic presses that not only meet your demands but also empower your success from the moment they arrive at your doorstep.
With sales and service staff based in the Midlands of the UK, we can also offer integration of all of our machinery into the day-to-day operation of workshops. We can do the same with factories, schools, testing facilities, repair firms, metal fabricators, laboratories, garages, and many other facilities too.