PW Machine Services Ltd
Brierley Nr. Barnsley, South Yorkshire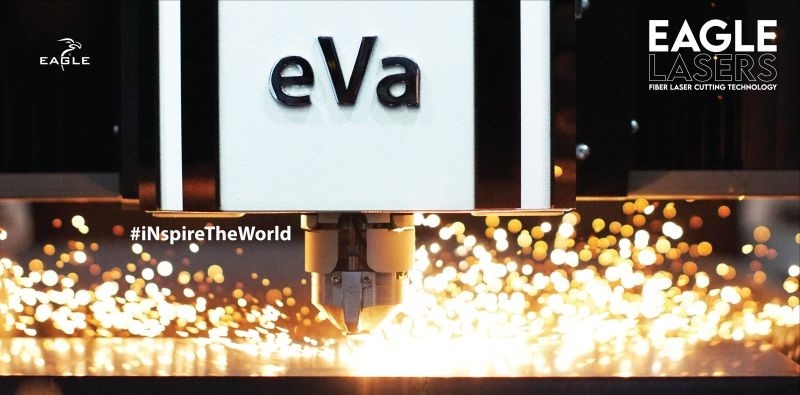 Services
Cutting Systems - Laser / Plasma / Waterjet / Oxyfuel
Location
Barnsley Road, Barnsley Road, Brierley Nr. Barnsley, South Yorkshire, S72 9LH
Member Profile
Eagle's UK agent, PW Machine Services, has over two decades of experience working with laser machines and recently sold the first Eagle fibre laser scheduled to be delivered in 2023. Based in South Yorkshire, PW offers a full-service solution for the entire Eagle portfolio, including onsite technicians and excellent customer care.
Eagle Lasers was founded in 2006 with a clear goal: creating the ideal fibre laser-cutting machine. In just 16 years, the company has become a reference for high powers offering one of the fastest and most efficient cutting systems in the market.
Under the innovative spirit that characterises them, Eagle bet on high powers long before it became a trend in the industry. They were the first to launch reliable 6kW, 8kW, 10kW, 12kW, 20kW, and most recently, 30kW fiber laser cutting machines, changing the market's perception about the need for higher wattages and creating a new standard in productivity.
Currently, the company has branches in Poland, Germany, Italy, and Scandinavia and is present in more than 25 countries through official distributors. Top-of-the-line Eagle iNspire machines feature a controlled 30kW power source, 6G acceleration for the speediest dynamics, and a nine-second pallet changer that allows for shorter work cycles, making them one of the fastest cutters out there.
Eagle does not compromise when it comes to the quality of their machine components, most of which they produce to be able to perfect and update them continuously. Among some that make Eagle machines unique are: the ultra-lightweight carbon fibre traverse, linear motors on all axes, and the unrivalled eVa cutting head, whose patented construction makes it four times less prone to contamination than all other heads available.
These features, paired with automated material handling systems, enable ultra-fast production, resulting in higher volumes cut in less time with less energy and consumables. This leads to reduced costs per part and increased margins, backing up one of Eagle's most solid claims: that higher power leads to higher profits.