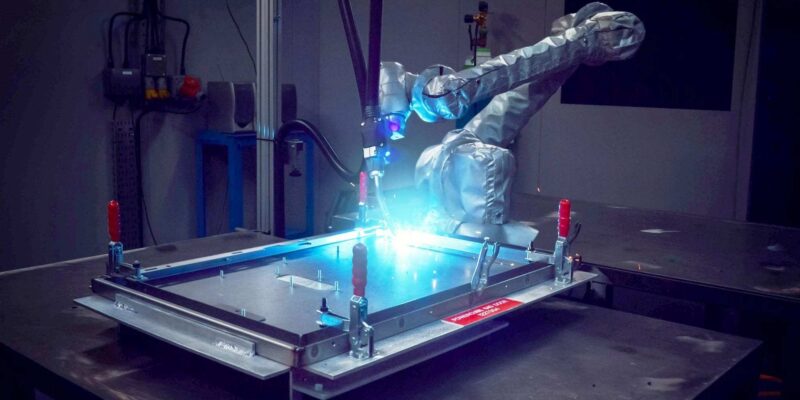 Universal Robots (UK) LTD are carrying out an event at the AMRC to show how cobots can be used to help fill the skills gap in the fabrication and welding market.
Our range of collaborative robots can work alongside humans without cages and can take over repetitive welding tasks freeing up skilled workers to use their skills to add real value to assemblies.
Welding as an industry is facing a challenge for the future as workers with skills that they have acquired over their careers retire and there is not enough new younger workers joining the industry.
The use of lightweight flexible robotics is already a technology that is making a difference to the shop floor, its possible to use a robot to record a weld path which it will replicate time and time again with better repeatability than a human.
The event at the AMRC will have demonstrations of two types of welding software packages that can link the robots software to the welding source and control how the weld is formed.
There will be integrators on hand who will be able to advise on solutions and give indications of fixturing and costs.
The event is open to companies of all sizes and is supported by the AMRC .
To attend the free event companies can register HERE