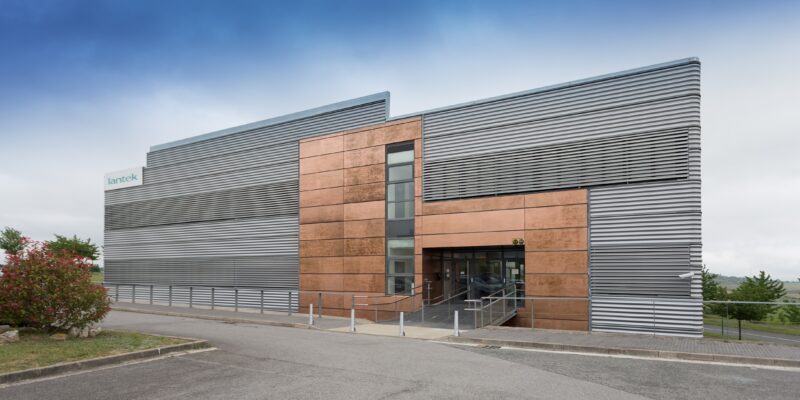 Lantek, a multinational company with more than 32,000 registered customers supported through 21 offices in 15 countries, has announced its global financial results for the 2022/23 financial year, concluding on June 30, 2023. The company has achieved a remarkable 24.9% surge in sales, resulting in a turnover exceeding 35.3 million euros.
The Basque multinational's turnover has exceeded 35.3 million euros, reaching 32,000 customers worldwide.
Lantek's expansion plan includes a strategic commitment to R&D that continues to drive the launch of groundbreaking products. International growth defines the position of the group which has nearly 400 employees worldwide and a 58% increase in the recruitment of STEAM profile women.
"This financial year has been a pivotal period for Lantek as we continue to strengthen our position as a leading company in our sector," said Alberto López de Biñaspre, Lantek CEO. "Dedication to the industry and our customers remains steadfast, even in times of uncertainty. We are proud of our team's efforts to develop pioneering products that empower both Lantek and our customers to succeed in various industrial projects."
The company's global market vision has recently been increased by the creation of Lantek Australia, serving customers operating in both Australia and New Zealand.
Recruiting STEAM talent
As part of Lantek's strategic commitment to digitalizing the industrial metals sector, the company has made significant progress in its growth plan and is on track to employ nearly 400 professionals globally. The company is committed to nurturing STEAM talent with a global perspective and international reach. Women in STEAM recruitment have represented 58% of that talent during the past financial year.
A commitment to innovation
With a steadfast commitment to innovation spanning over 35 years, R&D has been an enduring component of Lantek's success. Supported by a vision of global technological leadership in the sector, the company's close collaboration with over 140 leading machine tool manufacturers worldwide exemplifies its dedication to driving transformative advancements through cutting-edge software solutions.
To this end,Lantek's R&D team has doubled within the last two years.
As part of Lantek's strategy for technological leadership, Lantek actively participated in the aiXia collaborative project, aimed at establishing a secure and reliable infrastructure for AI federated services and is associated with the Basque Artificial Intelligence Centre (BAIC). Collaborating with this respected Basque Country organization for AI, further demonstrates its commitment to the development of talent while upholding ethical and regulatory AI standards.
Through these initiatives and strategic alliances, Lantek remains at the forefront of promoting technological advancements, spearheading transformative innovations in the industry.