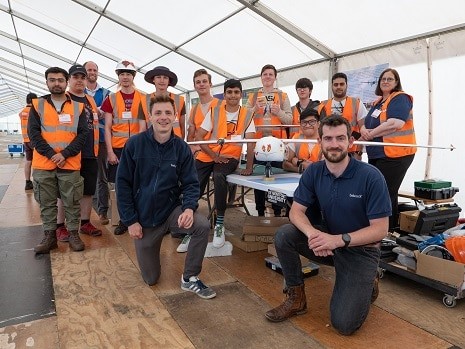 As part of our commitment to inspire and attract the next generation of future talent into STEM (science, technology, engineering and mathematics) careers, Backcock International have partnered with EngineeringUK, a leading organisation that focuses on engaging young people with engineering and technology.
This exciting new partnership will focus on all aspects of Early Careers – from STEM activities in primary schools, all the way through to secondary schools, colleges and into apprenticeships and graduate roles.
Babcock CEO, David Lockwood, said: "We're delighted to be partnering with EngineeringUK. Increasing our outreach STEM programmes in a strategic and targeted way will enable us to attract and build a workforce that has the capability to deal with the ever-evolving complex challenges our customers face.
"As a leading defence business, we are already working on some of the biggest industrial, digital and environmental challenges in the world and the assets and programmes we manage can often span decades, so it is crucial we start engaging at an early age.
"Collaborating in this way will ensure we don't just secure the future talent that our business needs but that we have the best people, with the best skills working in an inclusive, diverse and engaging culture."
Dr Hilary Leevers, CEO of EngineeringUK, added "We're thrilled to welcome Babcock to our community of Corporate Members. Our Members play a fundamental part in inspiring the next generation and helping to deliver impactful engineering focused STEM engagement activities and opportunities at a national and strategic level. We look forward to working with them to enable more young people from all backgrounds to be informed, inspired and progress into engineering and technology."
Our current STEM programme is supported by over 550 trained STEM Ambassadors, and this new partnership will be a great addition. As well as actively working across EngineeringUK's partnership forum, we will also be contributing to Early Career's research papers on STEM engagement and apprenticeship and graduate programmes.