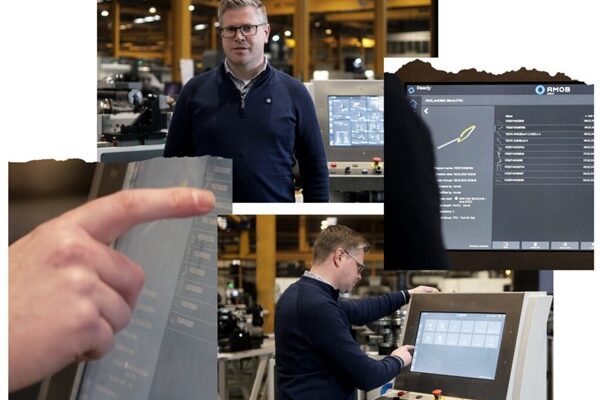 The global shift towards Industry 4.0 is revolutionising the way companies manufacture, improve, and distribute their products.
Manufacturers are increasingly looking towards integrating new technologies, including the Internet of Things, cloud computing and analytics, and machine learning into their production facilities and throughout their operations.
With the growing demand for fully automated and integrated solutions, AMOB grabbed the opportunity to facilitate its own tube-bending customers with the necessary tools and software to measure and improve processes, reliability, and improve cycle times.
SMART FACTORIES
'Smart factories' are increasingly being equipped with advanced sensors, embedded software, and auxiliary robotics that collect and analyse data. Equally, both AMOB machinery and software solutions alike facilitate seamless migration of tube bending operations, matching it with Industry 4.0 and Lean Manufacturing principles.
In line with Lean Manufacturing principles, AMOB 3D software can collect production related data in real-time for further analysis. Data such as bends per hour, working time, average parts per hour, number of products correct, etc. Additionally, real time visualisation of the performance against preset KPI's (key performance indicators) is possible by means of an integrated monitor with a corresponding KPI dashboard.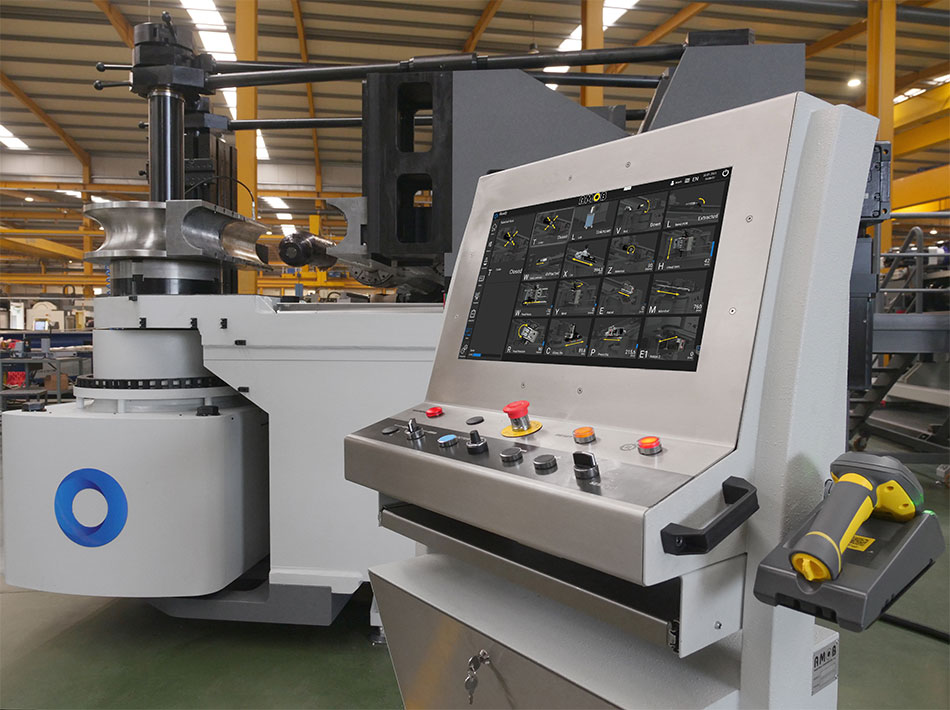 DATA COLLECTION
AMOB's extensive data collection enables fact-based, data driven, Lean Six Sigma principles to be applied to specific datasets for defect prevention and process optimisation. An invaluable commodity for both customer satisfaction and bottom-line results. In incorporating these features, AMOB machinery reduces variation, waste, and cycle time, while promoting the use of work standardisation and flow, creating a competitive advantage in the market.
TRACEABILITY AND ROOT CAUSE ANALYSIS
This in-house developed software additionally enables traceability and root cause analysis. Previous programs, and program history, are all stored. This includes operator data, the date of production and time details. Likewise, traceability for a specific product is possible, by adding a QR/DMC code on the product and implementing a readout to collect the data and match it with the date and time of production.
Despite its extensive advantages, this is not its final form. This state-of-the-art AMOB software, developed by AMOB's own design team, is constantly evolving, and the possibilities of Industry 4.0 integration and process optimisation are almost endless!