Harland & Wolff has successfully completed the first hull for the Cory Barges fabrication contract at its iconic Belfast shipyard.
Marking the first major milestone for this contract, Cory has approved the hull and this will now pass into the painting hall prior to its delivery in the coming months. The second barge will soon be completed, whilst works on the next two barges are also well advanced. Fabrication is now being conducted simultaneously on all barges throughout the production hall with numerous work stations set up and the project team tracking progress on a daily basis with the newly implemented ERP (enterprise resource planning) technology.
The work being undertaken on these barges has supported the facility in ramping up the workforce numbers and advancing vital shipyard skills which will be required for the recently awarded £1.6 billion Fleet Solid Support warship programme, of which Harland & Wolff will be responsible for delivering works worth around £700 million to £800 million through the life of the programme. It will last seven years and will commence in 2023, bringing long term employment and opportunities until 2031.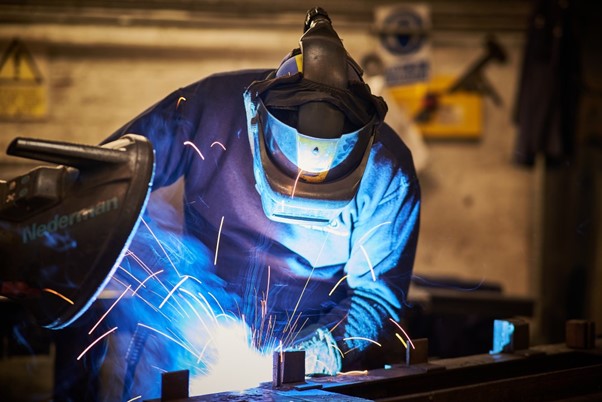 John Wood, Group Chief Executive Officer, Harland & Wolff comments:
"It is fantastic to walk round the fabrication halls in Belfast and see them being a hive of activity, with our apprentices putting into practice the skills they have learned from our experienced workforce. It has been fascinating to watch the adoption of new technology with our twin headed robotic welding line delivering production improvements by a magnitude of four to six times against conventional production and welding methods. I am very encouraged with the progress being made and it is the perfect stepping stone towards full scale shipbuilding."