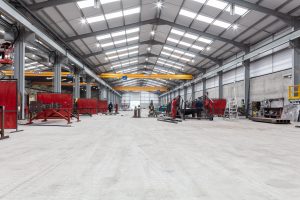 Had Fab – Scottish steel work and fabrication specialist – is celebrating 30 years of supplying structural engineering and metal fabrication solutions to the manufacturing and engineering industry. Since its formation in 1993, Had Fab has thrived in its market.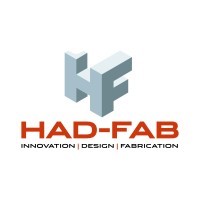 During its 30 years Had Fab have had the opportunity to work with major players in the manufacturing and engineering industry providing solutions for big brands such as Siemens Energy, Morrison Energy Services, Burns & McDonnell, Hitachi Energy, National Grid and most recently SSEN.
Had Fab prides itself on exceeding customer expectations by being at the forefront of our industry's technological developments and innovations. In 1996, Had Fab was one of the first businesses to implement CAD design, a revolutionary move for its time. In 2007, the show stopping design of 'The Crouching Man', now permanently displayed on the coast in Lelystad Netherlands, pushed our design and engineering capabilities to new levels, and its very nature attracted a copious amount of interest across Europe. More recently, in 2018 we introduced our first state of the art robotic welder, allowing us to continue to be at the forefront of our industry's innovations.
Both Had Fab's operational capacity and workforce has grown at an expediential rate, warranting the acquisition of our second site in Penston in 2015. Our organisation currently totals 96 staff and we continue to invest in employment opportunities, hiring and training university graduates and apprentices.
Had Fab looks forward to its next 30 years in industry as it continues to follow a path of strategic growth. Our corporate aim remains the same as in 1993 – to build a reputation for high-quality design and fabrication services. Had Fab will continue to thrive in its market and position itself as the UK's go to structural engineering and metal fabrication specialist.