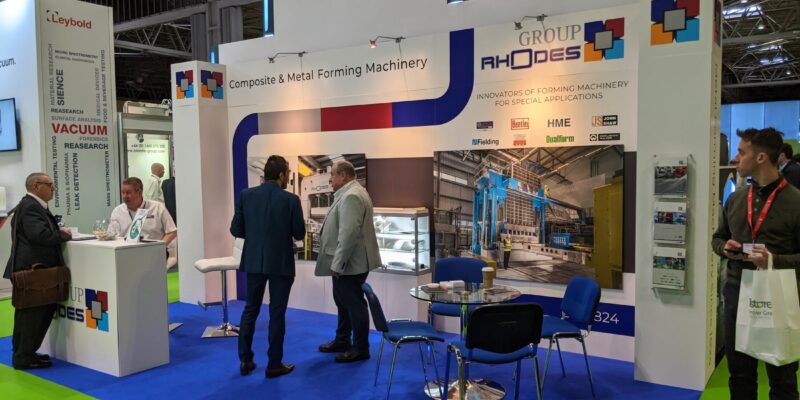 Group Rhodes, one of Europe's largest Original Equipment Manufacturers, will be showcasing its industry-leading innovations in Superplastic Forming and Diffusion Bonding at the Advanced Engineering Exhibition (1-2 November) at the NEC, Birmingham.
The company will also highlight its extensive range of state-of-the-art machinery for hot and cold forming of metals and composites, and complete turnkey solutions for specialised machinery within the aerospace industry.
Group Rhodes' Operations Director James Gascoigne said: "The Advanced Engineering Exhibition is a great opportunity for our team to demonstrate the innovative work that is being undertaken at Group Rhodes. It is the perfect environment for us to meet with industry experts and discuss all the aspects of our ever-growing portfolio."
Group Rhodes actively manufactures and markets over 50 ranges of machinery from its facilities in Wakefield, West Yorkshire. The company has extensive capabilities including the design, development and manufacture of bespoke equipment and complete turnkey solutions. The main trading divisions of the Group consist of Rhodes Interform, Craven Fawcett, and Hallamshire Engineering Services.
Rhodes is celebrating its 200th anniversary next year, and notwithstanding the fact that the business has evolved enormously since 1824, it is still proud to nurture a dedicated workforce in a traditional yet dynamic manufacturing environment.