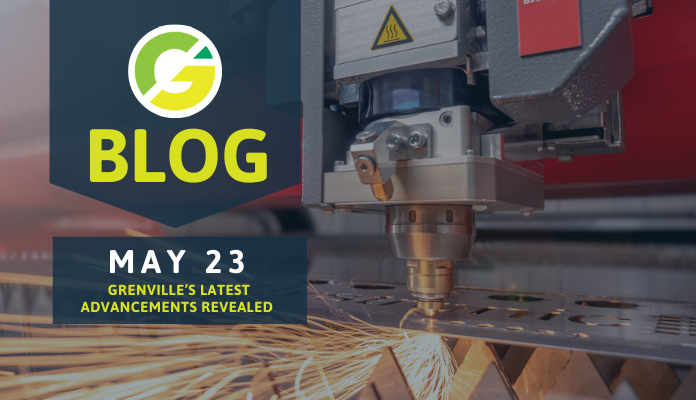 We are excited to announce that Grenville Engineering will be returning to SUBCON in June.  In addition to showcasing our fiber laser cutting technology and metal forming capabilities, Grenville are very excited to showcase plans for NEW INVESTMENTS in TUBE LASER and ROBOTIC WELDING.
The TUBE LASER, due to be installed in September this year will allow Grenville to cut and shape tubes with precision and speed, complementing the Trumpf and Bystronic fiber laser technology, making it easier to create complex structures and designs.
Sales Director, Stuart Rawlinson explained "The investments in the new tube laser and robotic cowelder are an important move for Grenville Engineering. By staying up-to-date with the latest technology, we can remain competitive in the market and continually improve our services to customers, whilst reducing lead times and increasing our capacity. With the ability to offer a wider variety of parts, we can expand our customer base and attract new business".
The Robotic Cowelder will work alongside the current 22 welding stations and enable the company to automate some welding processes, leading to faster production times, increased efficiency and consistently high welding quality.
Stuart explains, "We're off to a great start this year and continue to grow. Therefore, we require these investments to keep up with both our current and future customers."
Together, these investments will help Grenville Engineering provide even better solutions to our clients, enter new markets and stay ahead of the competition.
Overall, Grenville Engineering's presence at SUBCON is not to be missed, as we continue to push the boundaries of what's possible in the world of metal fabrication.
Stuart and the team are excited to return to Subcon for the seventh year in a row and will be at STAND D120 and available to discuss any of your fabrication needs.
Be sure to register today by clicking on this link… https://bit.ly/3TJeFjP