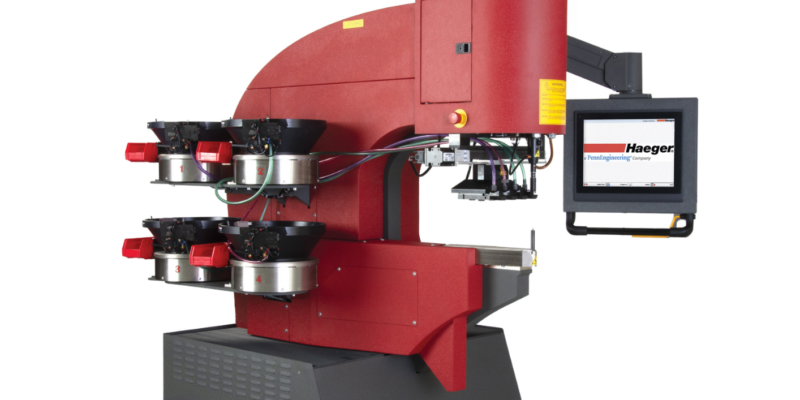 Greenfield Engineering has continued to develop and expand over the years with a commitment to offer a seamless transition and consolidation of projects from design, development, to mainstream production. Now having developed and gained an industry reputation for producing high quality precision sheet metal components, sub-assemblies, and multiple integrated finished engineered products.
In 2022 Greenfield added an additional 46,000 sq ft production facility to their existing site to support their ambitious on-going expansion.
In 2019 Managing Director Gary Burnard contacted Press Form Machinery Ltd for advice on replacing their ageing insert presses with the best machine in the range to be as flexible as possible. Gary had a firm focus of where he wanted the insertion department to go. Inserting studs into components can be a costly problem damaging or righting off the part if not done correctly. After guidance from sales manager Ryan Strafford the deal was done for 2 new Haeger 824WT4e.
4 years on and a new machine was required for the new site to complement the existing machines. The new Haeger 824WT-5e was the machine, having additional functionality over the WT4. The Window Touch 5 is the next generation insertion machine. Following on from the highly successful flagship, Window Touch 4. Many of the key features of the WT-4 have carried over to the WT-5 with some new highlights added.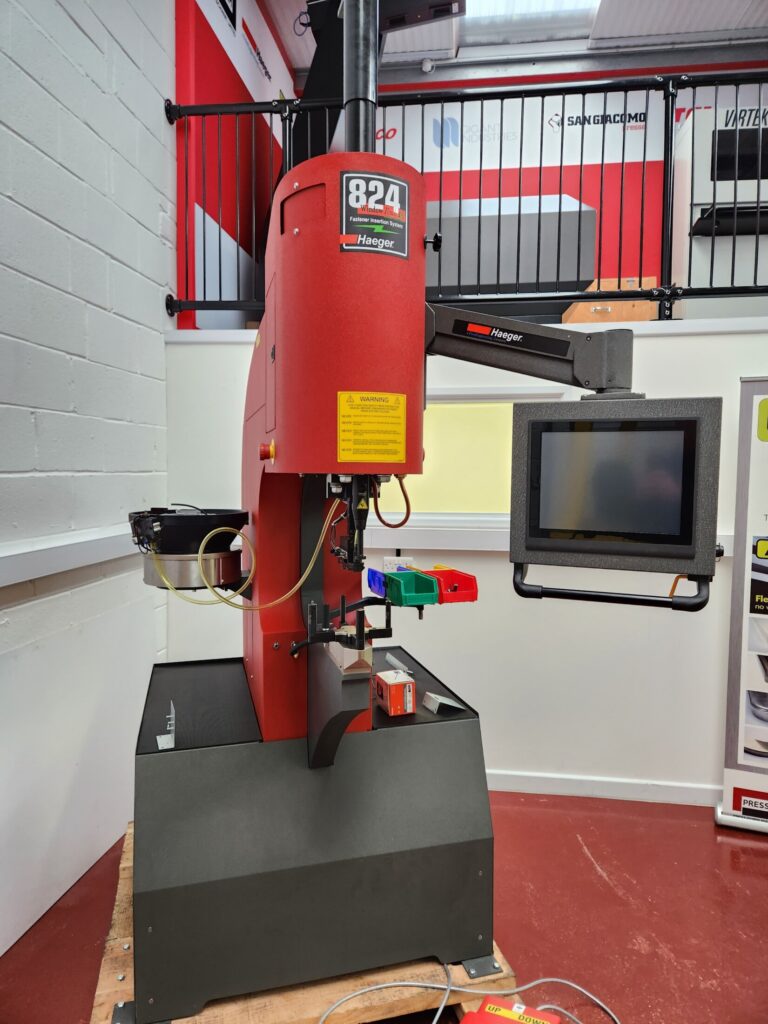 5 benefits to the Haeger 824WT-5
90 second automatic tool change
A unique new drive system in combination with a completely new bowl design incorporating all the latest bowl feeding technologies. Tool Change reduced FROM 3 minutes through a one-piece tool module.
Insertion logic database
Insertion Logic® provides you with the recommended operating time for the part programmed and monitors and stores any corrected errors during the insertion process, allowing you to provide this data with your deliveries to your customers.
Reduced running cost
New variable speed hydraulics reduce energy consumption up to 30% compared to conventional hydraulic systems.
Increased Productivity
Utilizing the automatic bowl feed and the single part handling, the operator can install 4 different types of fasteners while handling the part only once. No tool change required, and pressure is automatically changed accordingly.
Fastener length and detection
When auto feeding, Insertion logic will measure each dash length of a stud or stand off. Insertion logic will also detect missed fasteners.