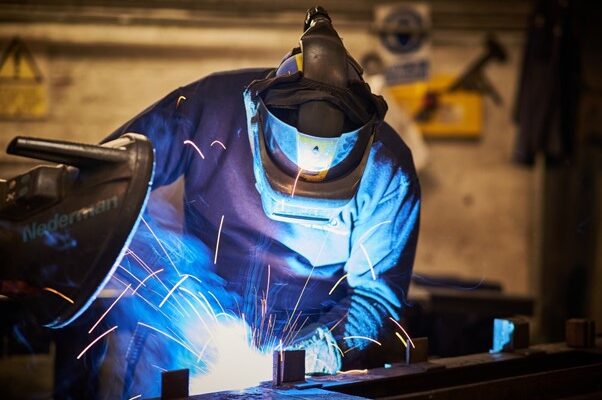 2022 was a difficult year for the steel industry. Prices have continued to fluctuate, and for Fabweld Steel Products, it has been a challenging 12 months to ensure the balance of supply, cost and quality has been maintained for our customers.
While supply chain issues dogged 2020 and 2021 thanks to the pandemic, 2022's commodity issues are largely a fallout from Russia's illegal invasion of Ukraine in February. Russia and Ukraine are two of the world's biggest exporters of steel; Russia is the third-largest steel exporter and Ukraine is the world's eighth largest. Together they exported a total of 43.8m metric tonnes in 2020. Since the invasion, Ukraine has continued to operate a small number of its mills but with the blocking of its Black Sea ports, there are limited options to get product safely out of the country.
This unprecedented supply issue on its own would drive prices up, but the war has also pushed up energy prices across Europe. As an energy intensive industry, steel-producing countries in Europe have been hit hard by spiralling production costs and commodity prices have gone up even further to cover the increases.
Fabweld Steel Products, which rely on the steel market, have had to embrace the challenges presented in 2022. Customers need guarantees that the products we are quoting for are the ones they will be getting and we know they need assurances there will be no sudden increase in material costs that put their project in jeopardy. So, we've had to find ways to smooth the peaks in costs by putting in place a strategy that will protect our customers from price volatility while ensuring our products and pricing remains competitive.
The improvements and investments we've made to our site in Telford to enhance our green credentials have played a massive part in finding a solution to the current steel market disruption. The factory extension has given us extra room to store raw materials, so we can buy more steel at a guaranteed price for customers. The money we've saved on our energy costs by putting solar panels on the roof of the extension has given us additional funds to invest in building our stocks. Together, these two factors have helped us buy more steel and keep our product prices stable.
As a business based in the industrial heartland of the West Midlands, we work closely with a number of local steel stockholders to secure the best steel at the best price for our products. We use S275J2 which isn't standard steel – it's one better, and it can withstand lower temperatures than the steel most of our competitors use. Where we can, we go for 'green steel', which uses less energy to make it. This specification of steel can fluctuate by £100 per tonne between suppliers, so we'll always shop around to get the best deal.
As we move further into 2023, softening demand from construction and an unwillingness in the supply chain to meet exorbitant material costs gives us some hope that steel prices will come down or at least level out. We will continue to use the resources and additional capacity at our facility to buy high quality steel in bulk to ensure we always have a plentiful supply, at the price and quality you expect.