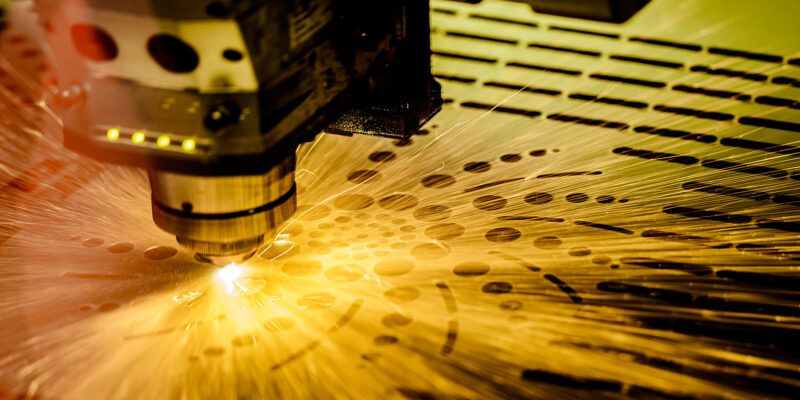 Founded in 1985, Formrite is based in Gloucester and are a renowned supplier of the highest quality sheet metal fabrication in the country.This long established company specialise in prototype, small and large batch precision sheet metal fabrications that cover a diverse range of products, from safe electronic enclosures to aerospace components.Working closely with their clients to develop their ideas, Formrite provides a complete sheet metal work solution with a 'one-stop-shop' approach, handling everything from enquiry through to completion all under one roof, taking all the stress out of procurement for their customers.
They offer an enviable selection of finishing options, such as in-house screen printing, wet paint or powder coating, Alcorom1200/Chromate Conversion and Surtec 650, any of which can also be supplied as a 'stand alone' service to other manufacturers.
The skills which have ensured the companies unrivalled success is based in their precision. They are able to interpret engineering drawings and designs and with their wide range of tooling and in-house facilities, they are able to provide a competitive and realistic answer to any manufacturing problems.
With their large spacious premises occupying over 12,000 feet of modern offices and workshops, they are well placed to handle even the most demanding of projects.
MIE Trak Pro, whilst diverse in many manufacturing sectors, feels right at home in the sheet metal environment – its original birthplace! Formrite have been a customer since 2015 and have been using MIE Trak Pro ever since, ensuring that their contained growth, efficiency, quality control and customer satisfaction is maintained to the highest level.
Gary Fairs, Director from Formrite:
MIE Trak Pro is a complete solution. This MRP software is able to track and document raw materials to finished goods, it is also able to provide information that helps manufacturing decision makers understand how current situations on the shop floor can be optimised to ensure improved production output.
MIE Trak Pro works in a real-time capacity, enabling us to control multiple elements of the production processes, from scheduling to personnel, to machine placement, to downtime, to delivery.
MIE Trak Pro really is the manufacturing MRP software that all manufacturing industries should install. It is value for money, their support network is world class and their knowledge of the manufacturing sectors is refreshing. MIE Solutions honest, professional approach is encouraging and reassuring – their product really is an outstanding complete MRP manufacturing solution