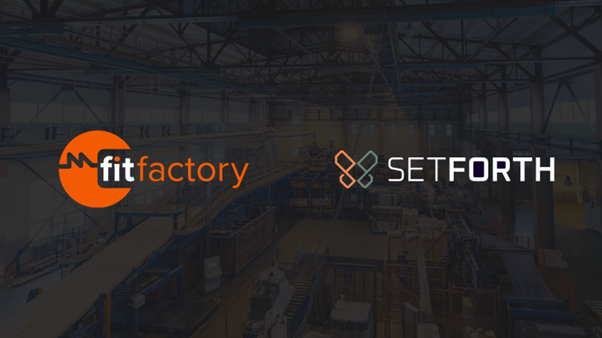 Fit Factory has been acquired by Setforth, a forward-thinking acquisition company dedicated to empowering founder-led software businesses in reaching their next level of growth.
The acquisition enables Fit Factory to accelerate its growth and innovation plans, with the full support and resources of Setforth. This strategic move represents a commitment to enhancing offerings and expanding Fit Factory's capabilities.
Setforth are dedicated to partnering with innovative software companies and providing the necessary guidance and resources to propel them forward. By joining forces with Setforth, Fit Factory gains access to a wealth of industry expertise, strategic guidance, and additional capital to scale our operations.
We carefully selected this acquisition to align with our core values and future vision, aiming to combine the strengths of both organisations to create an even more exceptional customer experience. By joining forces, we have gained access to a wealth of knowledge, resources, and talents, enabling us to take our products and services to new heights.
The acquisition of Fitfactory by Setforth has been met with enthusiasm by both companies' teams. Our employees are particularly thrilled about the prospects of this new partnership, which promises to unlock unprecedented opportunities for growth and delivering future innovations. The Setforth team brings a wealth of experience and a proven track record of supporting software businesses, which aligns perfectly with Fitfactory's ambitions for the future.
As part of the acquisition, Fitfactory Technology will continue operations under our current brand name, maintaining our commitment to providing cutting-edge software solutions to our customers. The existing management team will continue to lead the business, ensuring a seamless transition and preserving the company's unique culture and vision.