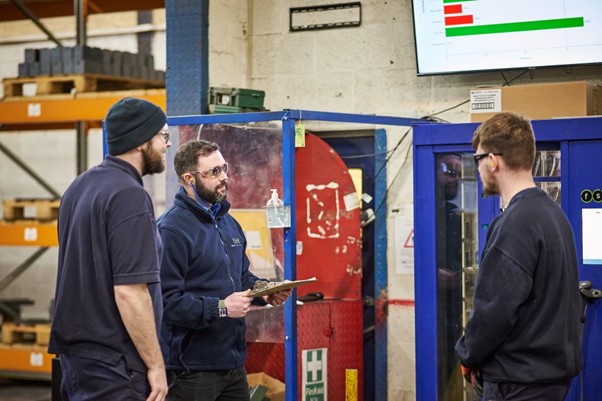 Fabweld Steel Products (FSP) are taking an innovative approach to labour shortages by introducing a new shift aimed at attracting part-time workers.
It's the first time in two decades that we have restructured our shift system.
FSP is hoping to increase headcount with part-time staff working a 6pm-10pm shift for the first time in a move which we hope will be attractive to those looking for flexibility or second jobs.
There are currently more than 74,000 unfilled factory jobs across the UK, according to manufacturing organisation Make UK. There are also more people looking for second jobs, with recent research from BBC Worklife revealing 47 per cent of people having little to no savings left at the end of each month, with a further 15 per cent saying that paying routine bills was a struggle.
Managing director Wayne Carter said the rising cost of living meant increasingly people are looking to supplement their income with second jobs and it was hoped the new shift patterns would help attract people looking for flexibility too.
He said: "We are in a cost of living crisis and many people are struggling to make ends meet. This shift would suit someone who is already in work who needs a bit more money coming in, or those who can't work during the day because of other commitments but have a few hours to spare in the evenings.
"This isn't just a problem for FSP, as manufacturing businesses across the country are struggling to fill vacancies. Our own approach to recruitment, skills and training means that we are often one of the first to fill vacancies but people are now also looking for flexibility, which means a new evening shift may suit some workers better.
"It is the role of good employers to innovate and develop ways of working which increases productivity and efficiency but still offers great working patterns and conditions for employees – that's always what we aim to achieve at FSP."
The new shift will operate between 6-10pm from Monday to Thursday each week and the roles are for fabricators in the factory.
FSP specialises in the design and manufacture of specialist access covers, gratings and other bespoke steel products.