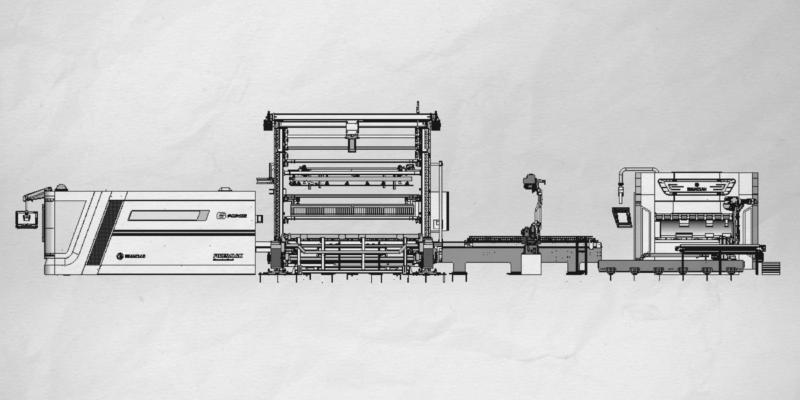 Ermaksan, a trailblazer in the sheet metalworking industry, is set to redefine the future of manufacturing at BLECHEXPO, the 16th Blechexpo international trade fair for sheet metal working. The event will be held from November 7th to 10th, 2023, in Stuttgart, Germany. Positioned as an innovator in the field, Ermaksan will introduce cutting-edge solutions designed to reshape the industrial landscape.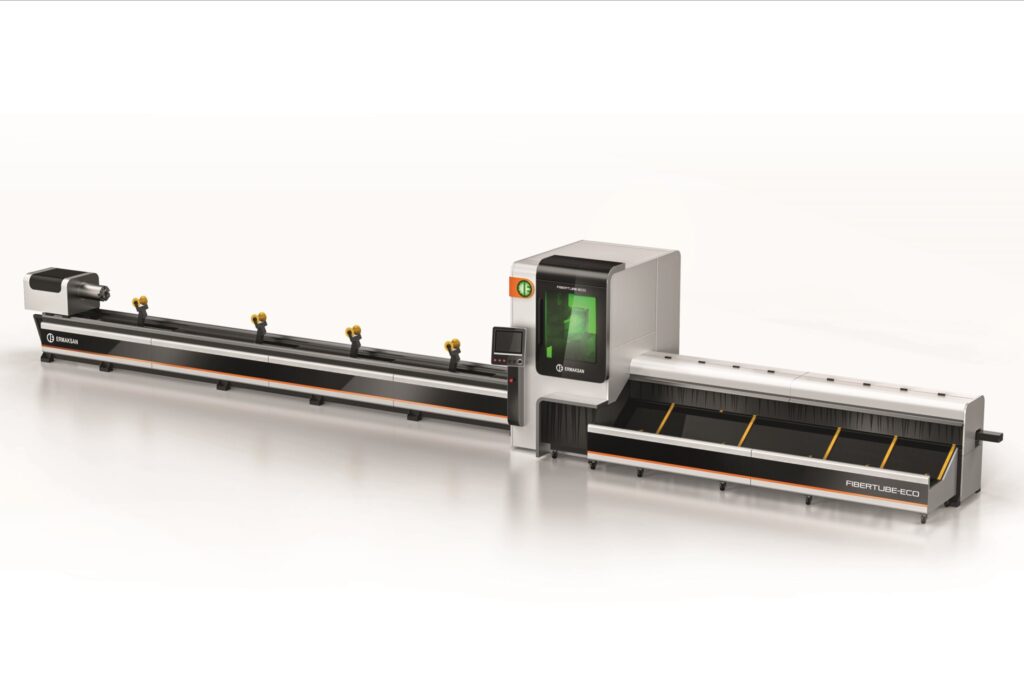 Innovative Solutions for Smart Manufacturing
Explore the intersection of technology and ingenuity at Ermaksan's booth (Hall 3, Stand 3203). Our innovative technologies are meticulously crafted for smart manufacturing, embodying a perfect fusion of technological prowess and innovation. Ermaksan's solutions, tailored to meet diverse industry demands and compatible with automation, are at the forefront of revolutionizing manufacturing processes.
Anticipating Tomorrow's Needs
Ermaksan's showcased products not only meet current manufacturing demands but also anticipate the challenges of tomorrow. Our commitment to staying ahead of emerging trends and understanding customer expectations drives us to create environmentally friendly, energy-efficient machines, establishing a seamless balance between sustainability and technological advancement.
Featured Technologies at BLECHEXPO 2023:
AUTOMATION LINE – Automatic Cutting & Bending System
Witness the power of intelligent manufacturing with our Flexible Cutting & Bending Line. This integration of the FIBERMAK GEN-5 laser cutting machine with TOWERMAK loading system and the new SPEED BEND PRO press brake, enhanced with robotic applications, guarantees unparalleled productivity, elevating the intelligence of your business.
FIBERTUBE- ECO – Fiber Optic Laser Pipe/Profile Cutting Machine
Introducing the FIBERTUBE- ECO cutting machine, equipped with a streamlined pipe loading section. From handling pipes ranging from Ø20 to Ø200 to processing square and rectangular profiles, FIBERTUBE is a versatile solution catering to applications across various sectors, from defense and aerospace to furniture. Its precision and efficiency not only enhance production but also significantly reduce material wastage, leading to substantial cost savings for businesses.
Join Us at BLECHEXPO 2023
We invite you to witness these groundbreaking technologies firsthand at BLECHEXPO 2023. Step into a world where technology meets innovation, transforming industries, and future-proofing businesses. Our dedicated team eagerly anticipates your visit to our booth in Stuttgart.
Discover how Ermaksan is shaping the future of manufacturing. Ensure your business is future ready.
Visit Ermaksan at Hall 3, Stand 3203.