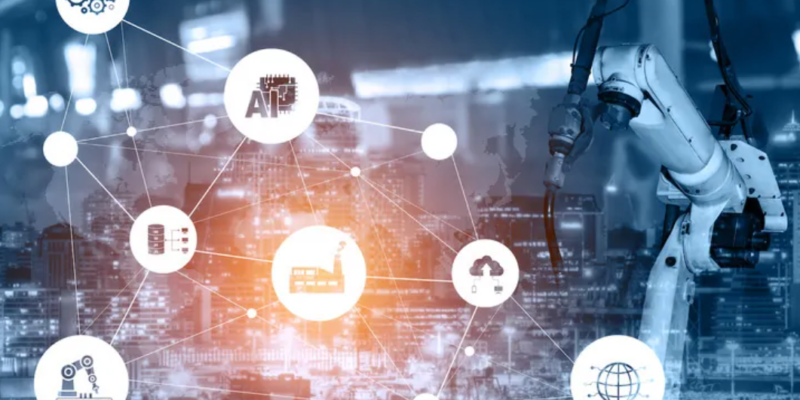 2022 has seen unprecedented record-breaking rises in energy prices across the board for both individuals and businesses in the UK, and with those businesses often requiring a higher supply for longer periods the inflicted costs threaten real lasting damage to organisations across the country.
From production, to simply keeping the lights on, business owners have recognised the potential savings in cost and efficiency that adopting industry 4.0 technologies and reducing their carbon footprint can offer, but during times of uncertainty, it can be difficult to adopt new strategies that have the potential to provide critical assistance due to a perceived risk from inexperience. This is why Fitfactory and our partners have launched the ECO-SPRINT program, a consortium of smart manufacturing providers working together to show the scalable potential of aligned sustainability and productivity of manufacturing SMEs.
After securing over £1m in funding from the UKRI and Innovate UK's 'Made Smarter Innovation' program, ECO-SPRINT aims to show that the cross-sector scalability of sustainable practices is achievable today. Supported by the Department of Business, Energy and Industrial Strategy (BEIS), the Made Smarter Innovation scheme aims to bolster the UK as a future leader in sustainable and environmentally led manufacturing, promoting collaboration between manufactures across the UK with a focus on sustainability.
Funding was awarded to the ECO-SPRINT program for meeting the Made Smarter mandate for potential optimisation of material use, a reduction to waste, and lowering energy consumption with the end goal to increase operation sustainability in a volatile ecosystem.
Using cutting-edge, forward-thinking technologies, ECO-SPRINT will have an initial focus on energy-intensive aerospace special finishing processes. Aiming to provide production houses and factories better insight and control over their intensive production lines to help better allocate resource usage, while providing valuable intelligence reporting to operatives.
Fitfactory Managing Director, Jason Pritchard, recently spoke to BusinessiQ about the awarded funding and the ECO-SPRINT, program saying the following:
"The hundreds of businesses we have helped so far will know that our work together is a true partnership. We get behind the brand and understand what it means to them, how they tick and what is important to them.
That way we can be more effective at guiding them to becoming a leaner and fitter team exploring the ways they can improve how they do things and the outcomes they have.
We have always been confident that our methods are the best out there, so to be backed by BEIS and Innovate UK and be put in a position where we can expand on that and spread the word even wider about Fitfactory is a dream ticket."
Some of the technologies provided in the ECO-SPRINT project will include:
Vision intelligence, which will help manufacturers enhance productivity by providing real-time insights into manual production operations. IoT sensors to provide better data and reporting for IoT-reliant devices, to better identify and predict shortfalls. Smart manufacturing systems to provide greater end-to end control over production processes. Customer Portal to help give greater foresight on client and market demand.
Taking a triple bottom line strategy ECO-SPRINT aims to assist SMEs to:
Capture appropriate insight into manual operations to enable optimisation, risk reduction and digitalised knowledge transfer
Enable real-time optimisation of operations (for productivity and sustainability) based on customer demand, resulting in major savings in energy costs and carbon footprint
Gather data on energy, carbon and material footprint that can be communicated and aggregated across supply chains (for example, through Valuechain's supplier and customer portals)
With a focus on digital solutions and collaboration, ECO-SPRINT providers will be working to increase productivity that scales with sustainability to give organisations the competitive advantages they need to succeed in the new Industry 4.0 landscape.
The ECO-SPRINT consortium currently includes: Fitfactory, Ulster University, WEAF, Vision Intelligence, Valuechain, Decade Monitoring Solutions, Poeton, and Metal Assemblies Ltd.