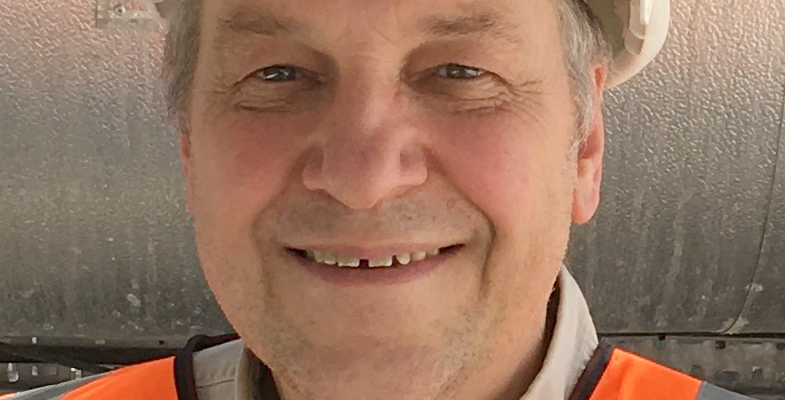 Tata Steel's, Professor Jon Gibbins, Centre Director of the UK CCS Research Community Network Plus at The University of Sheffield warns that the clock is ticking for global action by governments and industries such as steel to put in place technologies that will deliver a net zero economy by 2050. 
Jon said: "What the steel industry needs to face up to is the timescale – we've got 27 years to get to net zero globally (2050) to avoid dangerous warming and that's a bit under 10,000 days."
Tata Steel's, Tim Rutter discusses with Jon about the opportunity for energy-intensive industries, such as steel, to utilise carbon capture and storage (CCS) as an alternative—even if as part of a transition—to technologies such as electric arc, scrap-based steelmaking.
Jon argues that the principle of capturing carbon emissions from industry, and sequestering (burying) them deep in disused offshore oil and gas fields, is not only feasible but desirable, adding, "You want to keep CO2 out of use for at least 10,000 years."
While the earliest the UK can expect to see an active carbon capture and storage facility is 2027, Jon sees existing ore-based steelmaking assets having an end-of life far beyond this date, in the UK and particularly globally.
Many industry experts say there is value in re-using carbon-rich emissions for commercial uses such as aviation fuel or acetic acid, but Jon is less convinced: "Turning carbon into a fuel only to be released later will not get us to net zero," he said. "It would be nice to be able to reuse (all the carbon) but the quantities are so huge. and natural processes to permanently remove the CO2 are about 100 times too slow to avoid dangerous climate change. All the CO2 that we put in the atmosphere now, will have to be taken out in the future by other people."
While some steelmaking sites are located close to existing oil fields and could benefit from a direct pipeline into the sea, others such as Tata Steel's Port Talbot works would have to ship the CO2. This, said Jon, is not such a bad thing: "Single pipelines could be down for maintenance whereas with shipping you can go to multiple destinations."
"The question is not 'is Port Talbot expensive because you have to ship CO2?' but 'Is it more expensive than anywhere else that has to ship CO2?' and the answer is no."
He added: "How many steel plants globally don't even have ship access or a CO2 pipeline – they're in real trouble."
To gain insight and listen to some interesting viewpoints click HERE