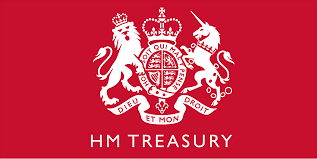 Commenting on the Autumn Statement today, Stephen Phipson, Chief Executive of Make UK, said:

"The Government is having to respond to a potent cocktail of factors, both domestic and global. Economic and political stability is the spine of our economy. The Chancellor has recognised this and taken action which is welcome.
"In particular, substantial help with business rates, protection of infrastructure and science spending, the extension of Made Smarter, together with the timely unlocking of significant scale up funding from Solvency II reform are very welcome.

"However, energy costs and access to labour remain manufacturers' biggest problems. We currently face a labour crisis and today's statement did little to address this. Without a fast improvement, Government will need to urgently consider options such as radical changes to the shortage occupations migration list or access to labour from our closest neighbours, if we are to deliver growth.
"Furthermore, energy support for business has been very welcome and helped many firms survive. However, the apparent decision to end support next April when prices are likely to remain high for much longer is troubling. The certainty and lower costs enjoyed by our near neighbours gives them a large competitive advantage which puts UK jobs at risk.

"Beyond this, we still need a visionary approach to policy and growth which matches the multiple challenges we face. While a focus on growth sectors is welcome, there remains an absence of an overarching plan for how the big drivers of growth such as skills, innovation and science are brought together. This is essential if we are to improve productivity, take advantage of the UK's undoubted strengths in its academic base and boost growth across all areas of the UK."
On Solvency II reform, Fhaheen Khan, Senior Economist, said:
"While there were lots of extra costs for business announced today, the Chancellor has also taken steps to protect growth and investment. The overhaul of Solvency II regulations is a clear signal to channel some of the UK's pension savings into productive investments in the British economy.
"Combined with the package to support business rates payers, these measures are an important incentive to invest more in UK manufacturing, growth and innovation, including in critical areas such as battery technologies, digital adoption, and green energy systems. The pandemic seriously hurt investment and these steps will hopefully provide the kick-start our economy needs to boost productivity and earnings."
On the National Living Wage, Senior Policy Manager, Jamie Cater said:
"The increase in the National Living Wage and other rates of the National Minimum Wage reflects the action that many manufacturers are already taking to address the cost-of-living concerns of their staff and continue to attract and retain talent. While the Government should be cautious about further large, rapid increases in the NLW which could risk fuelling inflationary pressures and disrupting pay differentials at a time of rising business costs, manufacturers continue to prioritise increasing pay as they seek to invest in and support their employees."
On the appointment of a Skills Adviser, Verity Davidge, Director of Policy, said:
"This is an important recognition of the challenges that employers face in accessing the right skills, but further action is required beyond the implementation of current reforms – some of which will not come into effect for another three years. As manufacturers wrestle with labour and skills shortages, Sir Michael Barber should be working with the Department for Education and Treasury to consider reviewing and reforming the apprenticeship levy, providing greater support for employers to offer T Level placements, and improving options for retraining and upskilling before the introduction of the Lifelong Loan Entitlement."