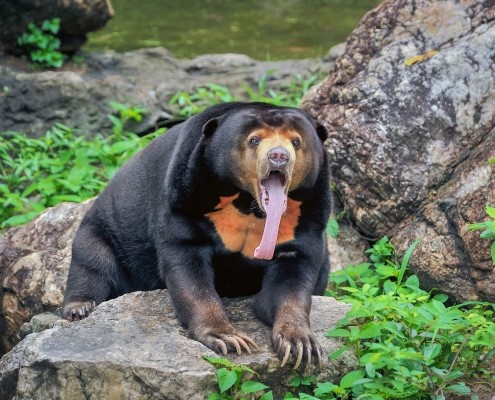 Design and installation of animal containment and circulation systems within the new Sun Bear development.
CLM Services Ltd has been awarded the specialist steelwork package for the new Sun Bear and Tapir exhibit, including 14 keeper-operated slides, 8 keeper-operated doors and 10 glazed viewing screens.
Building on an existing relationship with Chester Zoo, and working closely with the main contractor and the design team, CLM Services designed and installed complex transfer systems to allow the keepers to safely move the animals around their enclosure.
Four of the doors used for the sun bear "on show" area had to be operated from over 12 metres away and not be visible to the public. Together with Chester Zoo's architects CLM Services designed a cable system buried underground which used various pullies and winches to open and close the doors. Once the system was up and running, our team then covered the doors to prevent the Sun Bears from accessing any of the workings.