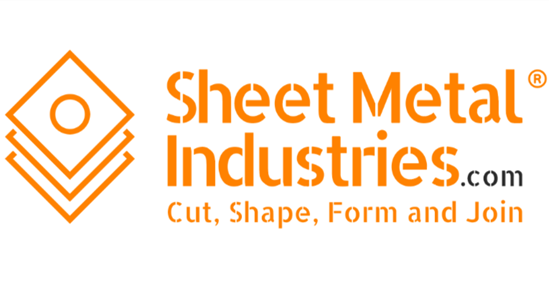 SMI is proud to be celebrating its first anniversary, a journey marked by dedication, commitment, and an unrelenting passion to be a voice for the sheet metal, metal forming, and fabrication industry.
As we look back on the last 12 months, it's clear SMI has not only achieved its editorial goals but exceeded its own expectations, all while maintaining a resolute focus on quality content and industry involvement.
Bridging the Gap in the Industry
When www.sheetmetalindustries.com launched a year ago, the vision was clear; create a brand that highlighted manufacturing stories from the sheet metal, metal forming and fabrication industry. It stands proud reflecting on the variations of content, stories published, the relationships forged and the trust built – a true testament to the company's commitment.
With an impressive 540-600 stories published in a year, SMI showcases an unwavering determination to keep the industry discourse alive.
These stories don't just reside on paper or screens; they encapsulate the pulse of the industry, highlighting its trends, challenges, and triumphs. From articles ranging from one-man fabrication shops, equipment technology advancements, trade shows, supplier open houses, and end-user application stories to new, sustainable engineering practices, SMI has ensured that every story resonates with its readers.
Social Media Milestones
Over the past year, Sheet Metal Industries has demonstrated the power of harnessing social media. With a remarkable surge of national and international social media followers across a variety of platforms, high engagements with its content and industry-wide recognition, SMI's influence has extended its reach and resonated with a widening audience of industry professionals.
As the numbers rise and industry leaders engage with SMI's insights, it is evident that the company's commitment to delivering thought-provoking content has truly struck a chord within the sheet metal, metal forming and fabrication landscape – following customer comments, we even improved our brand by including the terms: "Cut, Shape, Form and Join" -all important features in our manufacturing arena.
A Strong Market Commitment
In the past year, SMI has joined 'The Metalworking Machinery Makers Association' (www.mmma.org.uk) as a media partner and worked to help raise awareness about the benefits of joining the trade association. With matching industry objectives, we look forward to celebrating the industry at its live 'Annual Gala Dinner and Awards event' attended by 150+ industry fellows.
Furthermore, our dedication to the industry is exemplified by SMI's presence at next year's MACH 2024 trade show, marking its first-ever exhibition stand at this prestigious event. We'll be working hard with the show organisers help make MACH 2024 even more representative of the industry. Located at Hall 6, stand 573, SMI's participation showcases its commitment to connecting with industry professionals, sharing insights, and fostering collaborations. To say we are excited would be an understatement – we look forward to meeting you at the show and explaining all the positive changes.
Looking Ahead: A Year of Achievement and Beyond
As SMI raises a toast to its first year in business, it also sets its sights on the road ahead – more of the same, more focus, more engagement and even more passion. As the number of stories we publish grows and the industry landscape evolves, SMI remains steadfast in its pursuit of supporting the market.
In conclusion, anyone who has launched a brand/business will know only too well of the sleepless nights, self-doubts, money worries and business challenges. They never change but somehow we get better at handling them – Sheet Metal Industries' would like to thank the industry support it has received to date and reaffirms it remains committed to trying to promote the industry's strengths – after all, that's why we launched www.sheetmetalindustries.com