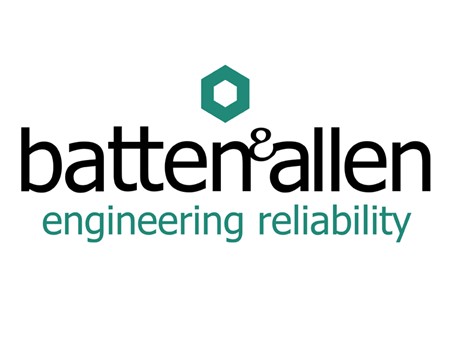 A Tooling transfer usually happens due to poor performance, delivery and quality from an existing supplier. Batten & Allen are well equipped to deal with tooling transfers and ensure a reliable changeover and ultimately increased end product dependability.
Case Study – 'dual source' with new tooling for a European based Global Telecommunications Manufacturer
Due to quality, price and delivery issues with their current supplier, a European based Global Telecommunications Manufacturer came to Batten & Allen for assistance with manufacturing specialist copper alloys and selective gold plated lead frames for the telecoms market.

Working closely with our engineers to understand details of the existing tools and identify the existing problems, the projects had a requirement for high a quality tooling and pressing operation due to intricacy of the lead frames and the precision required for the customer assembly processes.

Proven for engineering reliability in stamping and plating – Batten & Allen's in-house solutions were a perfect fit for the project. Our in-house modular tooling, which specialises in the electronics and lead frame markets, alongside our advanced plating lines and high-speed Bruderer presses ensured a smooth transition between design and manufacture.

During discussions with our Design and Quality Engineers, improvements were suggested which ultimately meant building new tools for the lead frame production due to several design and quality issues with existing tools. The new tools not only provide increased reliability of production of the lead frame but also enable a more efficient production process and a cost saving for the customer.

In total three tools were delivered on time and right first time – this is down to our full service approach, working closely with customers, to enable us to fully understand and satisfy their requirements not only for the finished component but the complete supply chain of the product.

Now in full production for over 3.5 million parts per year, the customer has experienced reliable supply along with improved price and delivery following transitioning supply to Batten & Allen. Furthermore, the Global Telecommunications Manufacturer is now considering two more tool transfer opportunities following our standard tooling transfer procedure.
"Due to the success of the first project, re-sourcing three difficult stamped and plated lead frames, we now have the confidence to move the next two components to Batten and Allen for improved quality, service and reliability" – Managing Director at European based Global Telecommunications Manufacturer.

"Any tool transfer process is made easier by great communication between supplier and customer which has definitely been the case in this process, with the three new tools now in production we are looking forward to a successful transfer of the next two" – David Merchant, Sales Director at Batten & Allen Ltd.
Reliability Beyond Production
Batten & Allen have years of experience and reliability is at the front of everything we do. Certified to ISO19001, IATF16949, and ISO14001 – rest assured and safe in the knowledge of our management systems. This means that every stage of development is managed properly, and a strict set of quality management practices ensures that the final products are to the highest standards.
Having a company take care of its customers to the extent which Batten & Allen go not only saves money, it also saves time. Batten & Allen's standards ensure that the final tool/product conforms to the most stringent standards (such as RoHS and REACH), are applicable to the designated environments, and will provide reliability for the many years of service that the final product will be operating for.
Additionally, have confidence that your tooling is kept in a safe environment through our thorough disaster recovery plan and fireproof storage for all customer tools.