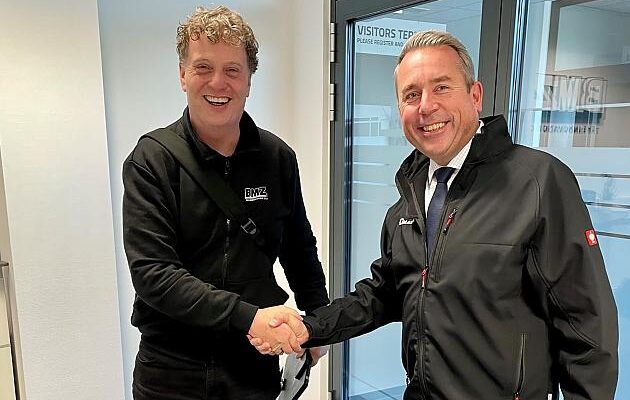 Amada Weld Tech UK, innovator of creative joining and metal processing solutions and BMZ Group, a global specialist in lithium-ion battery manufacturing, are pleased to announce their latest deal. BMZ signed to invest over €11 million, acquiring welding systems from AMADA WELD TECH, for its battery production. This major investment in BMZ's German production capacity is dedicated to serve growing demand in the booming energy storage solutions market.
100 years of experience
Welding is one of the key processes within battery production and at the same time a potential bottle neck of the whole production process. With over 100 years of experience in resistance welding, AMADA WELD TECH is well aware of the challenges of joining appliciations in battery pack production. By combining the knowledge from its in-house design department with the expertise of its application and research labs, resistance welding systems can be created to make daily operation as efficient as possible. 
As a key player on the energy storage solutions market, BMZ extends its market position by investing early in enlarging production capacity, in order to continue to meet the exponential rise in customer demands. As a leading manufacturer of welding equipment AMADA WELD TECH will contribute to BMZ's future growth, by providing maximum process stability and excellent repeatability, by supplying proven, reliable welding systems.
Dave Fawcett – CEO of AMADA WELD TECH's European and American Operations commented: "After being able to already supply our valued client, BMZ, with many of our AWS-3 Jupiter RW Resistance Welding Systems in the past, this latest major order is to date, our biggest deal with BMZ. We look forward to fullfilling this latest order and to continue our successful business partnership into the future."
Energy transition
The energy storage market is estimated to almost quadruple its worldwide volume by 2027. The rising demand is a result of increased responsibility amongst industry and homeowners, as part of the energy transition for climate development. Additionally, the world market shows a growing desire for energy storage, which AMADA WELD TECH fully supports. As a welding specialist, AMADA WELD TECH will continue to offer design expertise, technical knowledge and optimum solutions, by providing fully automated production machines.
With this latest major investment in German production capacity, BMZ not only commands its own market position and strenghthens the 'made in Germany' share of the global energy market, it also protects existing and creates numerous new jobs in the industrial competence area, at the Bavarian lower Main.
BMZ CEO and Founder Sven Bauer comments: "BMZ and AMADA WELD TECH are linked by a business relationship full of trust and understanding, lasting already for many years. We are glad to have such a strong and experienced partner at our side when it comes to such a major investment in our future viability."