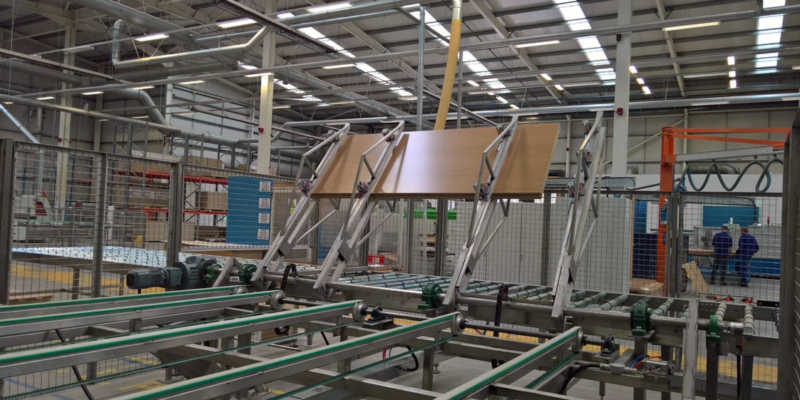 The brief – To manufacture a system that would drastically reduce manual handling and increase their automation of their door manufacturing facility. 
Solutions – We proposed a fully automated production line which required 2 operators in comparison to the previous 15.
Completely eliminating all manual handling through specifically manufactured machines, an example of this is the bespoke door flipper.
This required a fully manufactured and programmed system, including custom built PLCs for the project.
The installation of our machines increased overall output from 40 doors an hour to 120 doors an hour – a 300% increase.​
The cost of the system was also recouped within 6 months of production. ​​
RFID technology integrated within the system
Live feedback of door progress to anticipate required parts further down the production line
Customised user-friendly touch screen interface