European Springs, takes pride in being a leading spring manufacturer and supplier, providing bespoke springs, pressings, and wire forms to industries worldwide.
In this article, European Springs explores the real-world applications of springs in various industries, highlighting their importance and their role in engineering advancements. Whether you are in the manufacturing industry or a spring manufacturer yourself, this article will provide you with valuable insights into the diverse uses of springs.
SPRINGS AND THEIR IMPORTANCE IN ENGINEERING
Springs are often regarded as simple mechanical components, but their importance in engineering cannot be overstated. Springs store and release mechanical energy, allowing them to absorb shocks, control movements, and maintain precise positioning in various applications. Their versatility and dependability make them indispensable in numerous industries.
SPRINGS IN THE AUTOMOTIVE INDUSTRY
In the automotive industry, springs are crucial for stability, comfort, and safety. For example, torsion springs and motor springs play a vital role in suspension and shock absorbers, making precision and durability essential.
European Springs delivers high-quality springs for automotive applications that ensure reliability and performance. Their precision-engineered torsion and motor springs withstand the demanding requirements of suspension systems, offering outstanding stability where needed most. Innovative solutions cater to a global audience of professionals in the automotive sector seeking top-notch products for their vehicles.
SPRINGS IN THE AEROSPACE INDUSTRY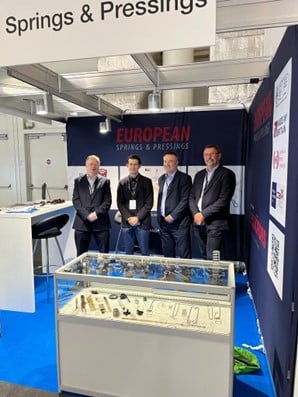 In the aerospace industry, where safety and reliability are paramount, springs play a vital role in various applications. Aircraft landing gear systems heavily rely on springs to absorb and distribute the immense forces experienced during takeoff, landing, and taxiing. These components must withstand high pressures, extreme temperatures, and variable loads, making their quality and durability of utmost importance.
The team excels in manufacturing aerospace-grade springs that meet the industry's stringent requirements, and the company are proud to attend exhibitions that allow us to showcase this. Recently attended the Aircraft Interiors Expo, which allowed the company to gain valuable insights from other industry experts and discover more about the latest cutting-edge technologies helping improve offerings in this diverse and exciting sector.
SPRINGS IN THE MANUFACTURING INDUSTRY
The manufacturing industry relies on springs for a multitude of applications, contributing to the efficient and precise functioning of machinery, equipment, and tooling. Springs in this industry help control movements, provide stability, and facilitate processes such as manufacturing stamping, pressing, and assembly.
Understanding the critical nature of precision in the manufacturing industry. The companies state-of-the-art CNC machinery enables it to produce up to 3 million components per hour without compromising quality. This capability ensures that springs meet the highest standards, enabling manufacturing processes to run smoothly and efficiently. Whether it's springs used in stamping presses or assembly machines, spring products play a crucial role in the manufacturing industry's productivity and success.
SPRINGS IN THE MEDICAL INDUSTRY
Springs play a crucial role in the medical industry, providing precision, reliability, and biocompatibility for various applications. Surgical instruments, implants, and prosthetics rely heavily on springs to enable controlled movements, provide tension, and ensure appropriate force distribution.
European Springs, are committed to manufacturing high-quality springs that meet the medical industry's demanding regulations and quality standards. Biocompatible and corrosion-resistant springs are designed to excel in healthcare applications, contributing to the reliability and effectiveness of medical systems and ultimately enhancing patient care globally.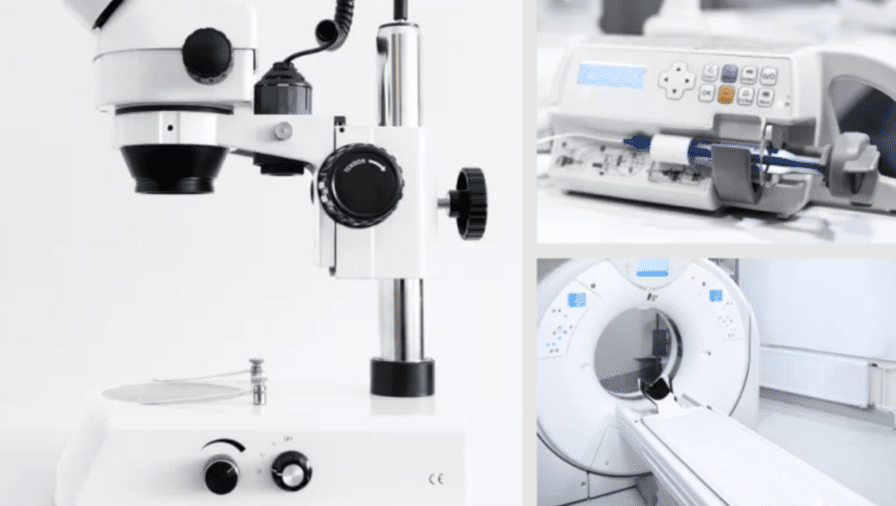 SPRINGS IN THE CONSUMER ELECTRONICS INDUSTRY
The consumer electronics industry is continuously evolving, with devices becoming smaller, more compact, and technologically advanced. In this industry, springs fulfil critical roles in various applications, including providing tactile feedback, ensuring electrical connections, and facilitating compact designs.
Specialising in manufacturing products tailored for the consumer electronics industry, such as springs used in keyboard switches and retractable antennas, for example.The team understands the importance of springs in providing excellent user experience and reliable performance in consumer electronics, which is why working closely with customers to ensure the best result possible.