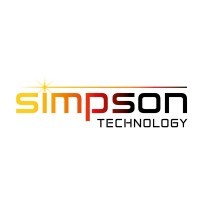 Simpson Technology Ltd have been chosen by Jorns AG to become the exclusive agent in the UK for sales and after-sales service.
Jorn's speciality is manufacturing bending machines and double bending machines as well as accessories for processing sheet metal. They have been developing and building these since 1973 – in Swiss quality. With their team of 70 highly motivated specialists, they manufacture 120 bending machines a year, of which 40 are double bending machines. 5500 Jorns bending machines are currently in operation worldwide, creating new halls and roofs for tinsmiths, hall constructors and cladding constructors around the world
Machine Range: Bending profiles of 3.2 to 16 metres long in sheet metal up to 3 mm thick mild steel and 4mm aluminium.
Simpson Technology Ltd supply spare parts and have 2 fully trained engineers who have attended extensive training at the Jorns head office in Switzerland for:
Installation
Servicing
Speedy Breakdown Repair
Telephone Support