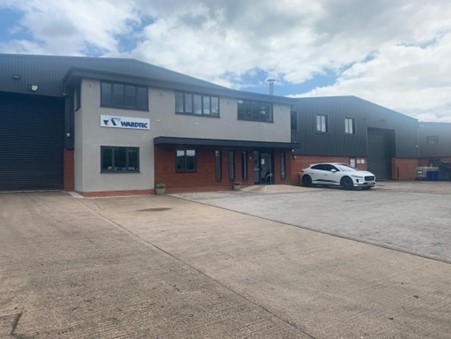 Well-known copper tube manufacturer and distributor Lawton Tubes has acquired Wardtec Ltd, a Worcestershire-based company specialising in the design, manufacture, and supply of fittings and assemblies for the water management industry.
Natural progression
A long-standing partner of Lawton Tubes, Wardtec's relationship with Lawton as an engineering customer spans 40 years. As Operations MD Giles Lawton explains: "We were looking for an acquisition so it seemed a perfect fit as we continue to grow in the fitting and accessories market."
Alongside its water industry offering, Wardtec also produces and supplies bespoke copper, brass, stainless and aluminium made fittings and fixtures to the automotive industry.
New ranges
The move will benefit both Lawton Tubes and Wardtec. "This acquisition allows us to diversify into a whole new product range," says Giles. "It also opens a significant opportunity in the renewable energy market. We see significant growth opportunities in the thermal storage market, too. Wardtec can also benefit massively as they join the Lawton Engineering division."
While Giles is keen to point out that it will be "business as usual" with only IT, health and safety, and accounts being integrated, customers of both companies, old and new, stand to benefit from the move.
Wardtec customers can look forward to accessing Lawton Tubes' buying power and the opportunity to purchase some of the standard products which Wardtec didn't supply. And Lawton Tubes customers will now have access to bespoke products using Wardtec's existing product portfolio.
Giles explains, "One of our existing engineering customers recently placed an order with Wardtec for some bespoke fittings, which wouldn't have happened if the purchase by Lawton hadn't been made."
The next generation
With Patrick Lawton joining Wardtec as General Manager, the company's integration with Lawton Tubes will see the 5th generation of the Lawton family become part of the business. "It's an exciting time for Lawton Tubes, Wardtec, and our customers!" adds Giles.