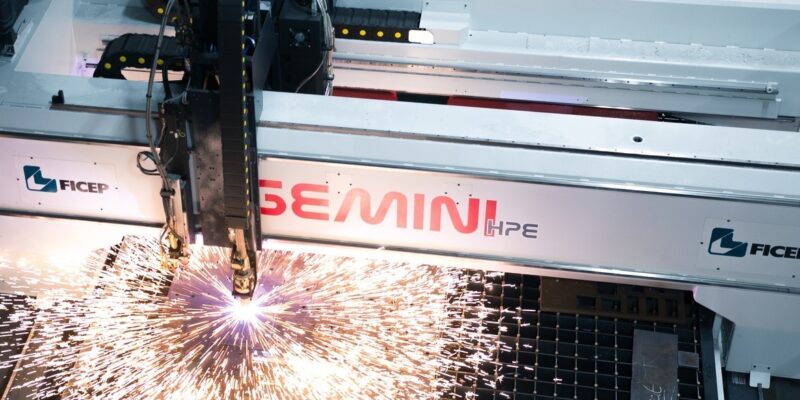 4,444 holes were drilled and 1,200 components were produced by Cairnhill Structures using Ficep CNC systems as part of its Reston Station footbridge project.
The £20 million Reston Station project involved the fabrication and installation by Cairnhill of an award-winning 'Ribbon' 6.8m wide footbridge for Network Rail. This footbridge is the first structure of its type to be installed in the UK rail network.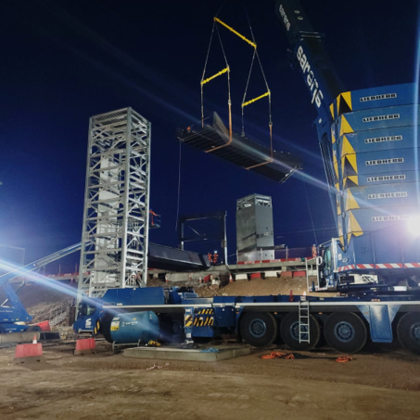 Working alongside BAM Nuttall and Network Rail, Cairnhill was contracted to fabricate, deliver and install both primary and secondary steelwork packages, cladding, glazing, masonry and sealant packages to the station.
Cairnhill's two Ficep Geminis operated simultaneously 24/7 in order to meet the project timeframe. A complex structure, the Ficep Geminis enabled Cairnhill to fabricate from steel plates, which is unusual for a project of this scale. In addition, fully bolted lift shafts and central trestle construction was completed utilising its Ficep Endevour system for drilling, milling and scribing.
The Ficep systems give the business the very latest technology to ensure accuracy and reliability, which is especially important due to the sectors in which the business operates, including nuclear and power; oil and gas; rail; bridges; offshore and piling.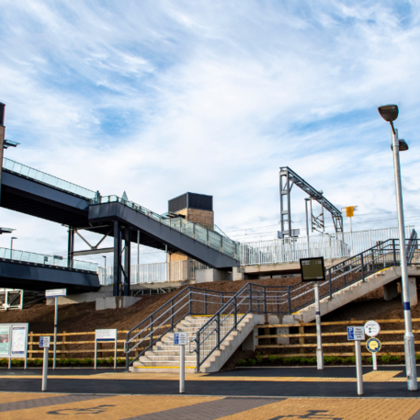 Since 1980, the Watson Towers group, of which Cairnhill is part, has invested in five Ficep systems, including a fully CNC Endeavour; and their first state-of-the-art Ficep Gemini CNC and plasma machine. The firm has also added a second Ficep Gemini system to its 125,000 sq ft factory in Coatbridge, Scotland, on the back on the success it has seen with its first.